Spotlight: Diablo III: Book of Tyrael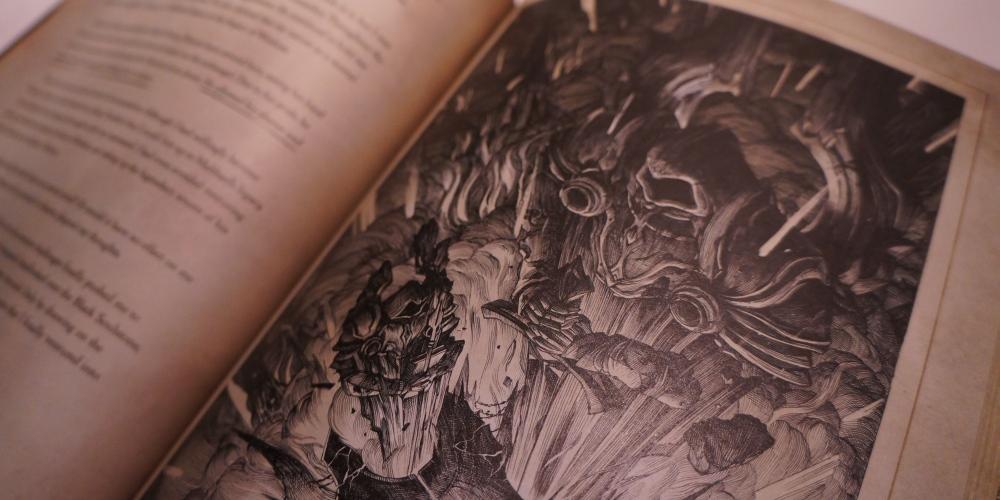 The Book
So you are the worlds biggest Diablo fan and you are itching for latest table scraps from the amazing Blizzard team? Well, until Reaper of Souls arrives, the Gaming Gods from Irvine have showered us with their art and lore telling skills with the Book of Tyrael. With a ton of lore, stories, creature descriptions and definitions of the world of Diablo, there is plenty to read, study and drool over. I won't ruin the surprises contained within but let's just say, clocking in at a hefty 164 solid pages, you will not be left wanting.. except for the first expansion of Diablo III. Dim the lights, light a candle and dive deep into this tome of demony (is that a word?) goodness. Overall, this is a much larger entry than I had expected. Kudos to Blizz!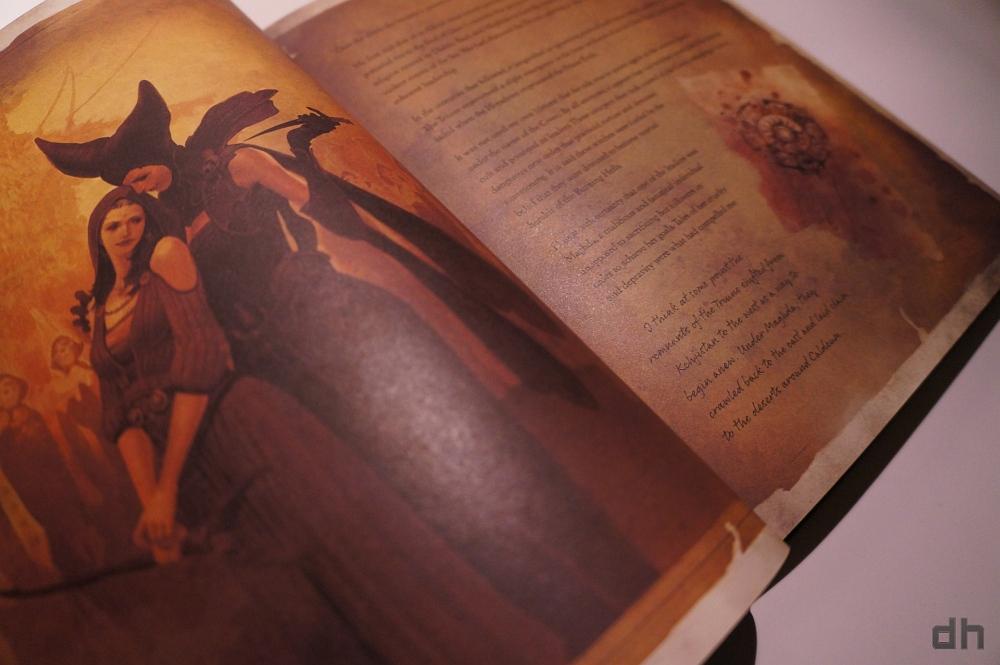 More creepy chick art please.
The Art
While the lore and writing of this tome is solid, the art overall ranges from stunning to average. While a volume this large can't be filled to the brim completely with full colored masterpieces, I was bummed out to see there were a lot of crude, rough drawings that was lost in the coloring of the backgrounds and drowned in text. That being said, there are some piece of absolute beauty here and the pseudo color shots such as the one above wonderfully creepy. In a nutshell, this is a supposed to be a journal of sorts so my full color pieces of artwork must wait for the Collector's Edition of Reaper. You won't find a more talented art team in games today, so like always, dive in and enjoy.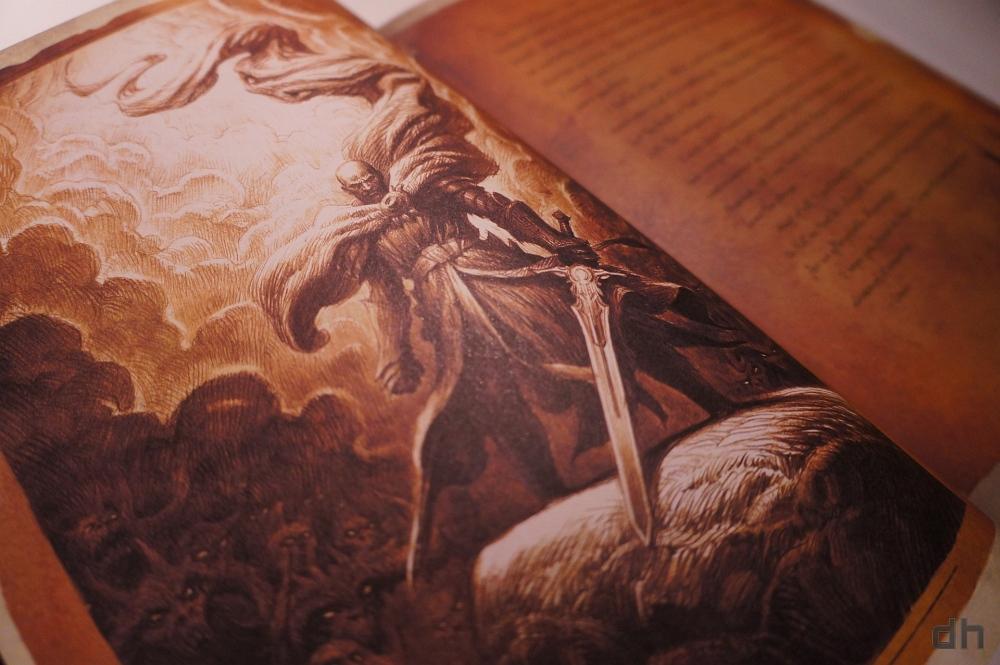 Drool.