Spotlight: ClearPlay Steaming Movies


Intro
Maybe you remember the infamous stories in the late 90's about copies of Titanic being edited and either resold or rented out to family, friends and eventually, customers. Kate Winslet's bare chest excited many but made many more wince in embarassment.  Maybe, you missed it or just don't seem to care about the whole subject, either way, after many heated legal exchanges, Hollywood and mostly Utah based companies finally came to the agreement that only filtering technology that didn't alter the original disc format (ie DVDs) were allowed by law. After the blood, bruises, and smoke cleared, the only company left standing in said marketplace was Utah based ClearPlay. They offered something different than edited copies of famous Hollywood flicks: They actually produced a DVD player that allowed filter files to be loaded via USB memory stick and you can dynamically filter (or not) content of original DVDs in categories such as nudity, sexual content and violence. What a superb idea!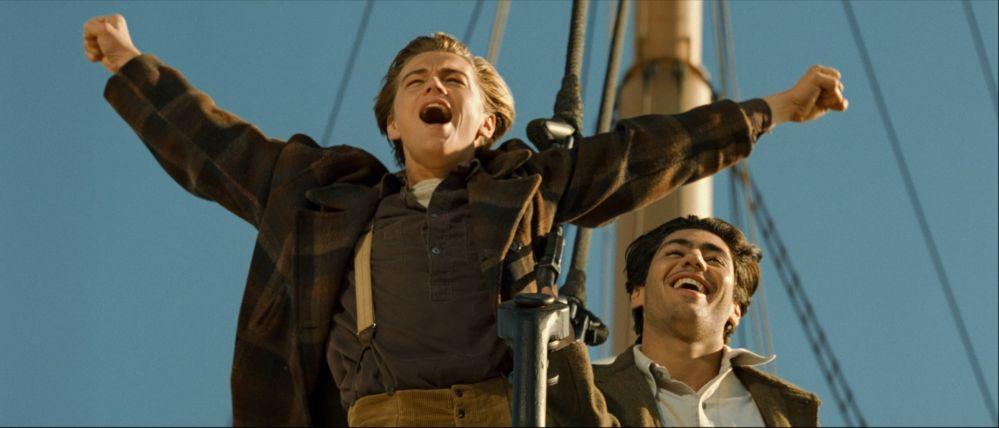 "Woooo hoooo! No more naked women!" Wait a second...
The Next Step in Movie Choices
Well, that whole Titanic incident was many moons ago and after many more years of enjoyed success with hundreds of edited films and TV shows in their library, the folks at ClearPlay are now prepping a Blu-ray player for those high def junkies ready to get their filter on. While we wait for Mr. Blu-ray, the wizards at ClearPlay have prepped something even more exciting: ClearPlay Streaming Movie. Say what? Yeah, that's right. You can actually, in real time, stream and filter (or not) Google Play purchased or rented movies. When I first saw this announcement, I was extremely hesitant. How the devil could you actually edit a live streaming movie? Either way, I jumped right in and started with American Hustle. I had heard that it was a fantastic film but it was filled to the brim with profanity, sexual content, etc. So, I started out on my little streaming adventure and dove right in with a 30 day free trial of ClearPlay (Available by clicking on any of the available streaming movies located HERE) and BAM!, I was on my way.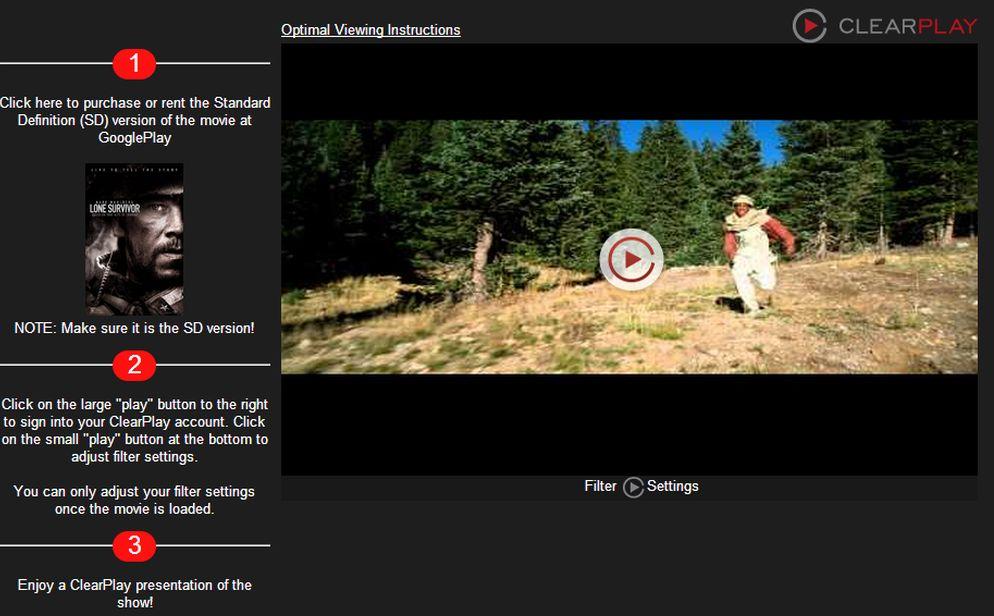 Nothing says your hardcore like watching Lone Survivor.. edited :)
A Streamlined Experience
After dealing with a few strange Google signin issues to rent my movie on the Google Play Store (I have two accounts tied to one email), I was able to start the streaming process with little to no issues at all. I was a little bummed to see that the filters only work on the Standard Def version of the available titles but realized why after HD titles only work on a limited range of devices while SD is available on PC, Mac, phones, tablets, etc. Overall, my experience with American Hustle combined with ClearPlay Streaming was extremely positive. I set all filters to LEAST amount of filtering and enjoyed the movie immensely. I am stoked to see Lone Survivor available and that will be my next viewing experience for sure. This is a gigantic leap forward in modern movie watching while being able to filter some of the nasty bits out, all according to our own comfort level.  If you want to have to some control over the content you and your family have in your home, check out ClearPlay right now. You won't regret it!