Review: UB40 Live at Montreux Blu-ray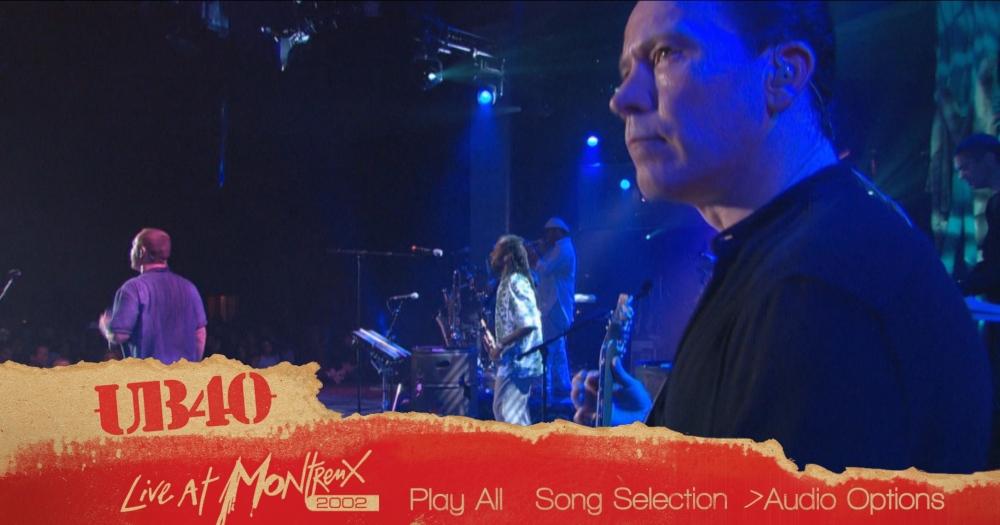 The Concert
I remember fondly being a young chap (first British reference down) and hearing Red, Red Wine on the radio. My young mind was instantly mezmorized into a gentle sway of soft reggae beats mixed with a catchy chorus and awesome "rap" thrown into the middle. I think I wore out my casette of the song. Fast forward many years and here Ali Campbell is on my big screen in glorious uncompressed sound. The set played here is fantastic and the crew is in top performing mode. Besides having what seems like a wad of Big League Chew in his mouth, Campbell belts out the tunes without much effort and overall, him and his band sound fantastic. They play a wide variety of songs including their big radio hits but some other fantastic tracks I had never heard before. Whether a devoted fan or a newcomer, this concert is a solid chunk of musical talent. And come on, if you don't like Red, Red Wine, you aren't human!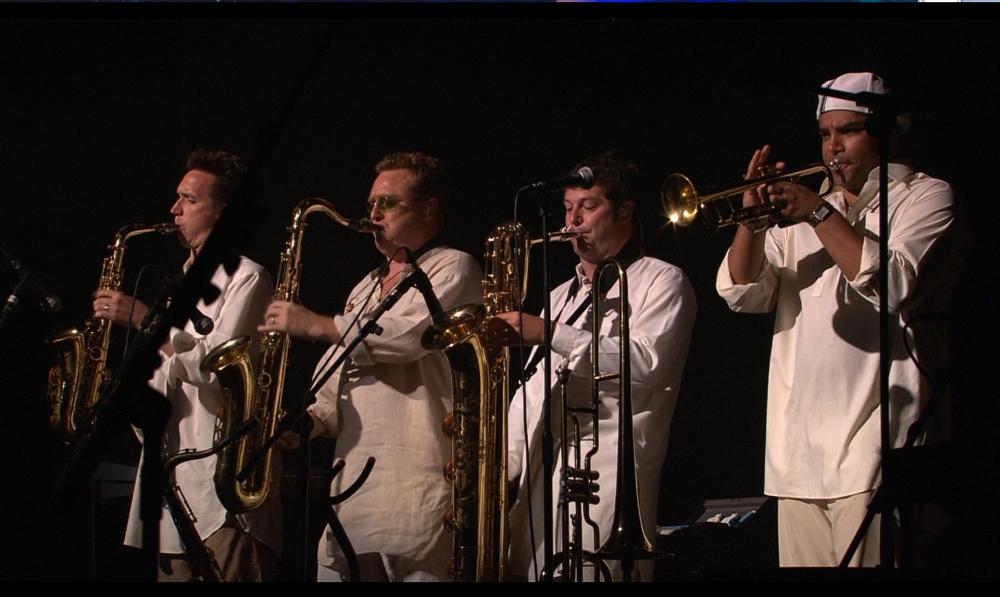 "Here's my first screenshot baby *bmrmm mmm mah!* come and take it, take it by the hand!"
The Video
When checking out a production that was filmed in 2002, I become hesitant as I have seen everything from amazing to downright nasty in the video department. Luckily, UB40 Live at Montreux is overall a solid looking presentation, especially on the closeups and details there. You can see Ali chew his wad of whatever if full 1080i glory! Honestly, colors are quite solid but there is some noise here in there that makes this a great presentation but a far from perfect one. Either way, it's a good enough looking concert to not detract from the sweet beats and glourious audio that is on the disc.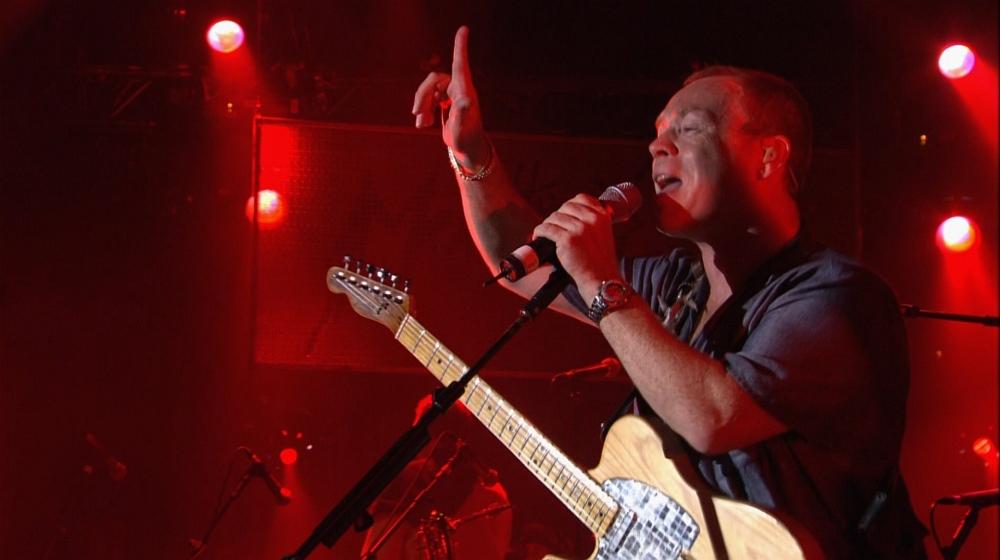 In my best British accent "British Reggae is still number one.. right? Right folks?!"
The Audio
Here is what you came for and you won't be let down by the sonic portion of this little night o' UB40 goodness. Presented in both PCM stereo and of course, the track of choice, DTS-HD Master Audio 5.1, there is plenty to like. Of course, vocals are solid and Ali really is in top form here alongside his huge crew of musicians. Horns and brass sound solid and bright but the biggest star of the show is the deep bass and punchy mids that are ever present but don't drown out the rest of the performance like some concerts suffer from. There are plenty of great tracks on here but all the hits you know and love, sound absolutely fantastic here. Crank it, crank it loud and chill. Yeah mon!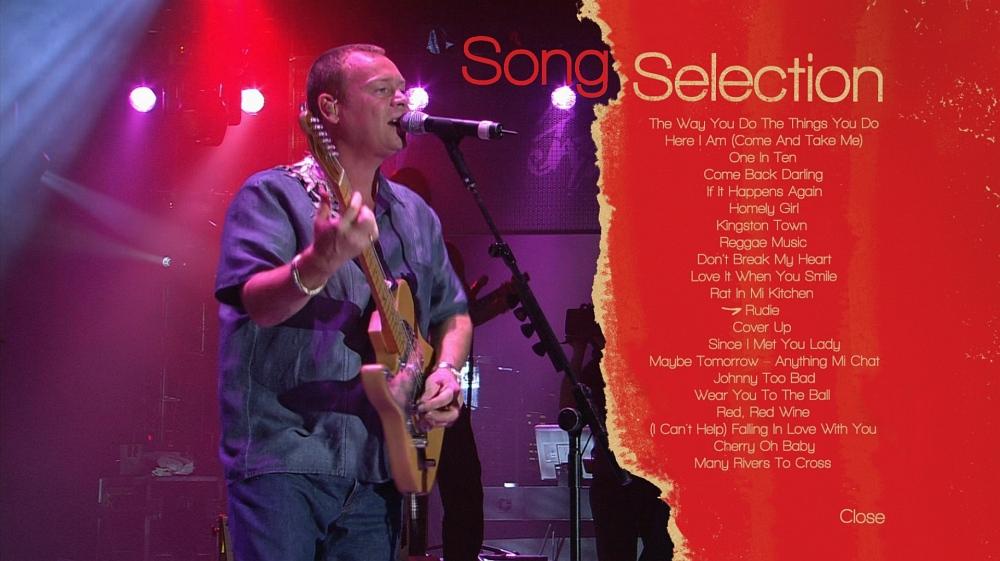 Final Verdict:
Whether a stout UB40 fan or a newcomer (gasp!) to their music, there is a lot to enjoy with this standout release from Eagle Rock. From some generally quality video, amazing vocals/horns and lots of deep, deep bass, this is the concert Blu-ray to get for anyone at the least bit interested in reggae. Eagle Rock keeps pumping out hits and we're more than eager to keep recommending them.
4.5/5 Stars -- Digital Hippos Highly Recommended