Review: Tomb Raider PC Version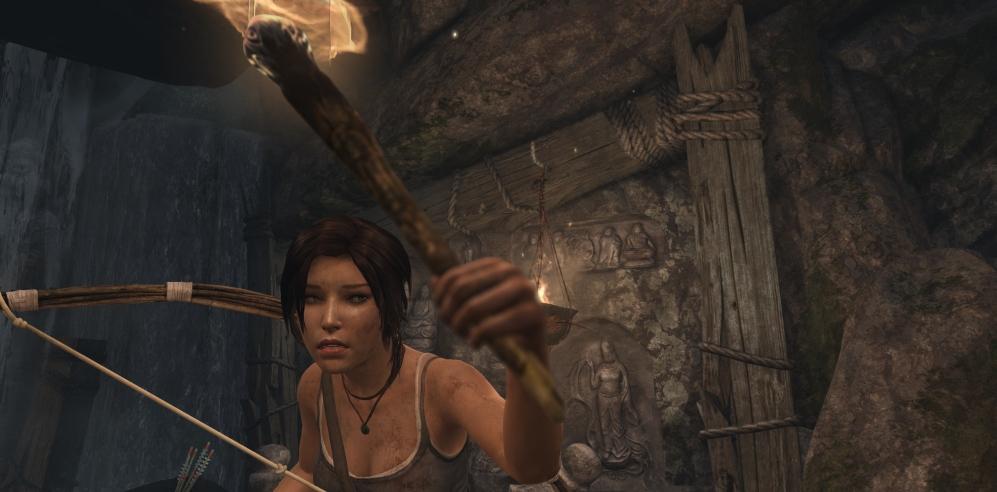 Gameplay
October 1996. Core Design unleashes the original Tomb Raider upon the world. People were mezmorized not only by the stellar and fresh game design but with the games main heroine, Lara Croft. Since then, several Tomb Raider titles have been released, major motion pictures have been launched, knockoffs created, and nerds everywhere have salivated over Lara. I was curious and a bit nervous to see where the series would go. A new year is upon us and so is a stellar new title from Crystal Dynamics that not only revolutionizes the series with open world game play but also presents us with a tortured and fragile yet tough Lara. The game opens up with an awesome cinematic that puts Lara in danger and into quite the shipwrecked disaster on a strange island. The rest of the story, I don't want to ruin but let's just say this island is the equivalent of Bate's Motel. Speaking of open ended, I must say that is one of games greatest strengths. It's open enough not to be linear but still sufficiently focused to keep the story and pace rolling. Honestly, I loved exploring every nook and cranny without it feeling trite or convulted. This game is a strange but awesome mix of classic Tomb Raider mixed with Man vs Wild. Survival is key and Lara gets put through through the ringer right from the get-go. This is a wonderfully detailed world and if you need more convincing, check out the high res gallery of screenshots. Either way, this game plays like a dream on the PC, even if the QTE events are a bit tough to decipher. Do I hit "E" or "F"? Freak, sometimes I don't know. You have to google to find out. Other than that, tomb raiding, hacking up enemies with bows or other weapons, is extremely polished. The level design is phenomenal and so are the hidden areas and secrets. Without spoiling all the surprises, let's just say that this Tomb Raider is one of the best to hit the series.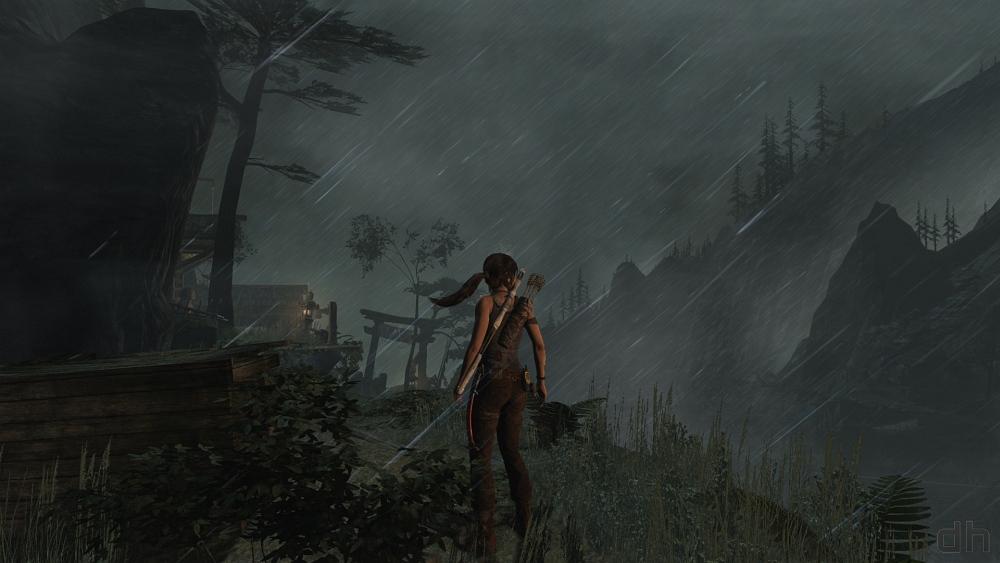 *DROOL*
Graphics and Sound
Let me get this off my chest: Tomb Raider for PC is one of most gorgeous games to ever hit the platform. Ever. Seriously, it's that good. While the launch was a bit shaky for Nvidia users, since then, the game has been patched and new Nvidia drivers have been released to improve performance. AMD users were good to go out of the gate with impressive performance and stability at a high level. Either way, with the game support being stellar and a whole bevy of PC centric settings and tweaks, this is a game for graphic freaks that love to show off their systems. Detail? Razor sharp. Environment effects? Top notch. Lighting and animation? Stellar. Honestly, this is a whole suite of eye candy that will not let you down. Even though the characters are generally dirty (not like that!) and mangled, every scene is gorgeously rendered and presented. Not only is the technical side of Tomb Raider amazing, the art direction and design is also a pinnacle in the industry. Old graffiti filled tombs, stormy mountaintops and shattered beaches await. Let me say this again: Tomb Raider for PC is absolutely amazing and deserves the highest marks in the category. 
The audio portion is equally as impressive as the graphics in this tour de force of action, intrigue, subtle themes mixed with moments of extreme intensity and violence. Not in the gory, cheesy sort of way but characters are brutal and Lara is usually in some sort of extreme danger or tragedy. All of it is handled with ease by a talented team of sound designers and composer Jason Graves. The THWACK of the bow and arrow, the gunshots, the pounding music and the voice acting all come together for an awesome audio package. I had this cranked on my Logitech 5.1 surround system and it sounded absolutely stunning with surrounds and ambient noises being very engaging. This soundtrack ranges from creepy to intriguing with some awe inspiring set pieces and sounds for good measure. Crank it, and crank it loud!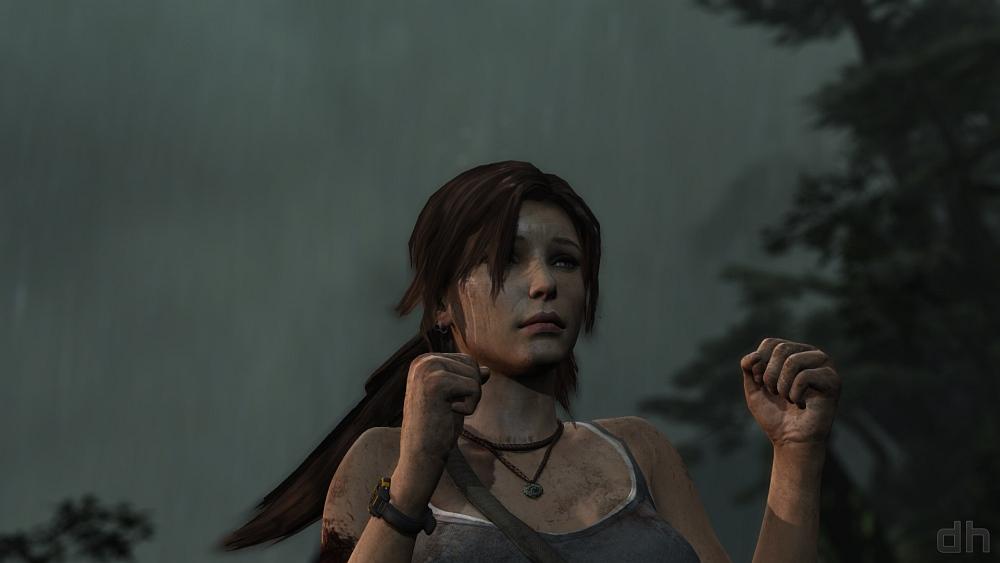 Oh please Crystal Dynamics, please make a sequel..
Fun
It is no secret that I am a huge Tomb Raider fan and have been for years. Not only do I find the puzzles and tombs a blast to tinker with, I have always respected the technical aspect of the series, especially since Crystal Dynamics took the reigns in 2006. The 2013 of release of Tomb Raider on PC is not only a technical marvel but an amazingly fun game to play as well. The level design coupled with the wonderful action and story, make it a must buy for any serious PC gamer. Even though I wish the game was a little more heavy on the exploring tombs side, DLC and other possibilities of expansion make me extremely exciting to see what Square Enix and Crystal Dynamics do next. With a ton of unlockables, a huge island to explore and an intriguing story, you will not be let down with this title. Also, it's released at the fair price of $49.99 and can be found on many sites with a discount. Now, get up off your duff and go buy this game. Or, keep sitting on your duff, unlock it on Steam and immerse yourself in this amazing adenture, ASAP.
Final Verdict:
If you are a bit hesitant like I was of this new chapter in the Tomb Raider saga, don't be. Especially it on PC, it combines amazing graphics, sound, level design and a haunting story that will provide hours of entertainment. While not perfect, the positives highly outweigh the negatives such as QTE events. With an open world that is done just right, this title belongs in every PC gamers library.
4.5/5 Stars -- Digital Hippos Recommended