Review: Sound Blaster X7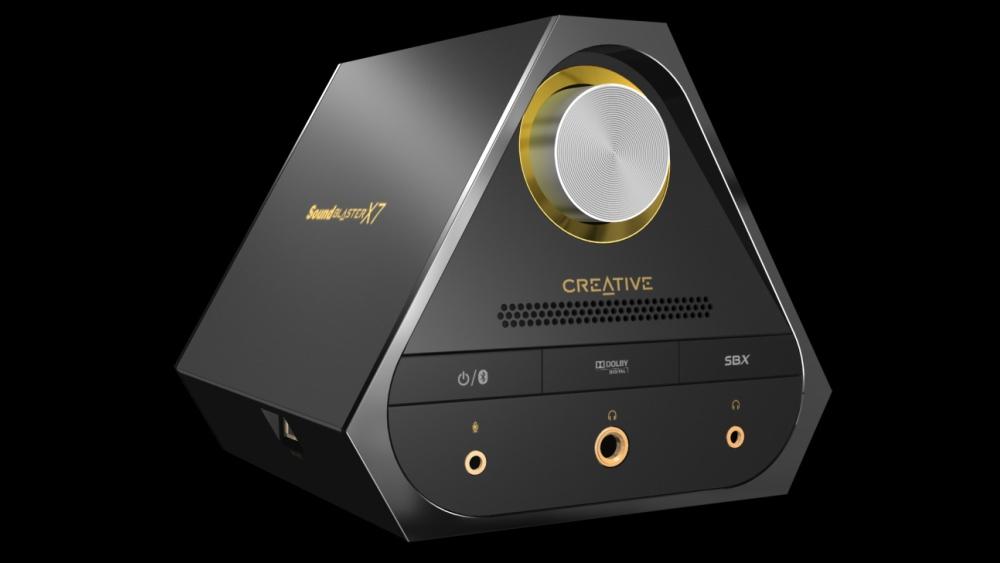 Packaging and Design
First off, I have fond memories of the entire Sound Blaster line. Unlike some of our readers, this old fogey remembers going to a friends house and ripping open the brand new Creative Labs Sound Blaster sound card. It was a godsend. I remember hearing the amazing digital voice and music effects in Access Software's games like Amazon and Wing Commander II's digital effects. Also, for the real fun, Dr. Sbaitso and Parrot app you can still check out here -- Amazing stuff for a young kind obsessed with anything gaming, nerd, and PCs. Throughout all the years, I've owned or tested every sound card in the line from the extremely popular Sound Blaster 16 to the AWE32 to today's pinnacle of technology, the Sound Blaster X7. The box arrived at my porch of course, I tore into it like a kid on Christmas morning. The packaging and box were simple but of very high quality. All the cords, gadgets and gizmos needed to run this beast were all in tow.
Now, check out all these features below. This thing is a beast and will cost you a pretty penny (More on that later) so yeah, if you need all these features, or even if not, this pretty much does everything besides rubbing your feet and slicing your bread.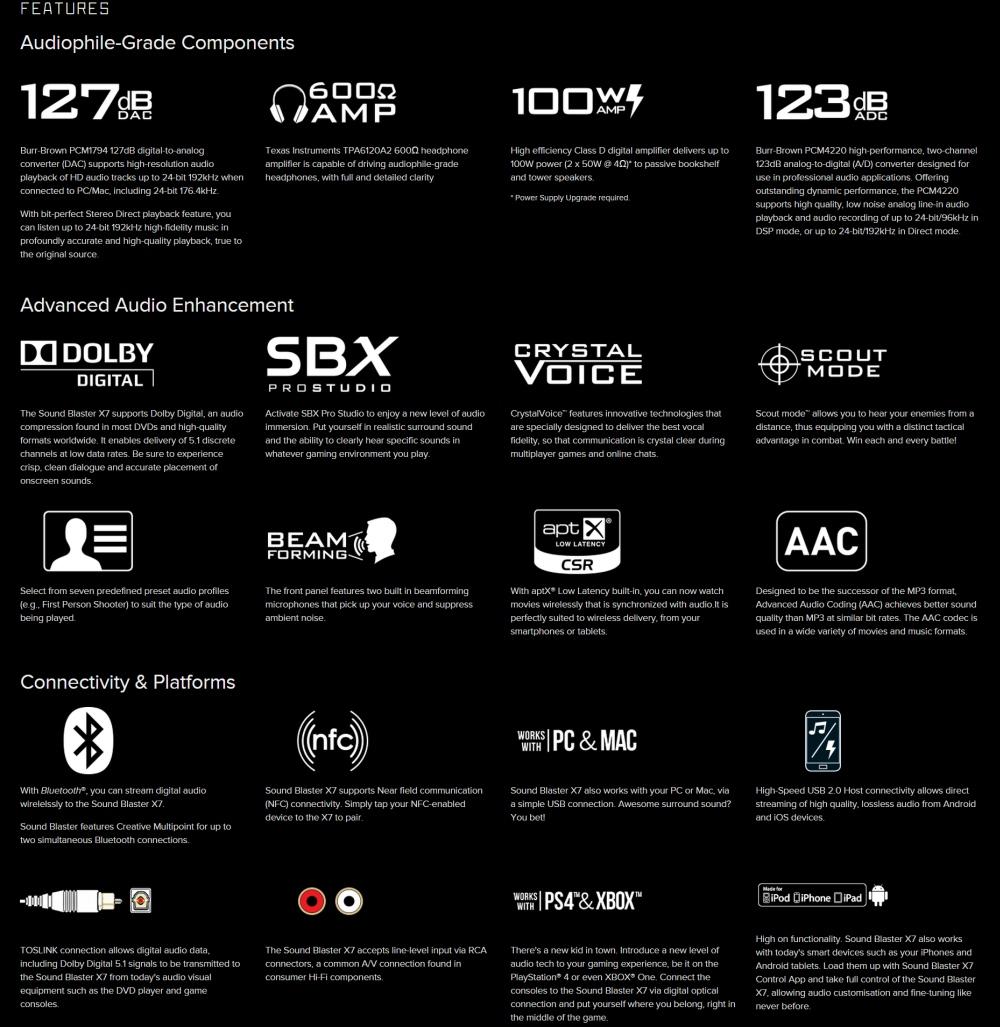 Performance and Sound
So, yeah, it does of stuff that I don't need to list out here and bore you valued readers but how does it SOUND? That is really what we are hear for. Snarf snard. Ok, bad puns off. So I (and my ears) were pleased to hear this thing in action. From games, to music, to your favorite movies, this thing is absolutely stunning. No really, it is a crowning acheivement of modern sound for PCs. Oh how far we've come from the days of the original Sound Blaster and those sounds in DOS. It's crystal clean, has plenty of hook up options, control from apps, streaming and even works with the PS4 and XBOX One! Bar none, this is crystal clear audio at its finest.
Now, not all is puppies and rainbows as with all these complex features, comes the setup and tweaking. So really, no, it's not just plug it in and all works 100% in minutes. You do have to know your way around Windows, sound devices, and audio hookups in general. Of course, if you are in the market for this device, I hope to shoutin' you do! There are so many settings, nerd knobs and things you CAN do, it doesn't mean you SHOULD try to do it all or can easily. Regardless, get ready for some nerd time with this device.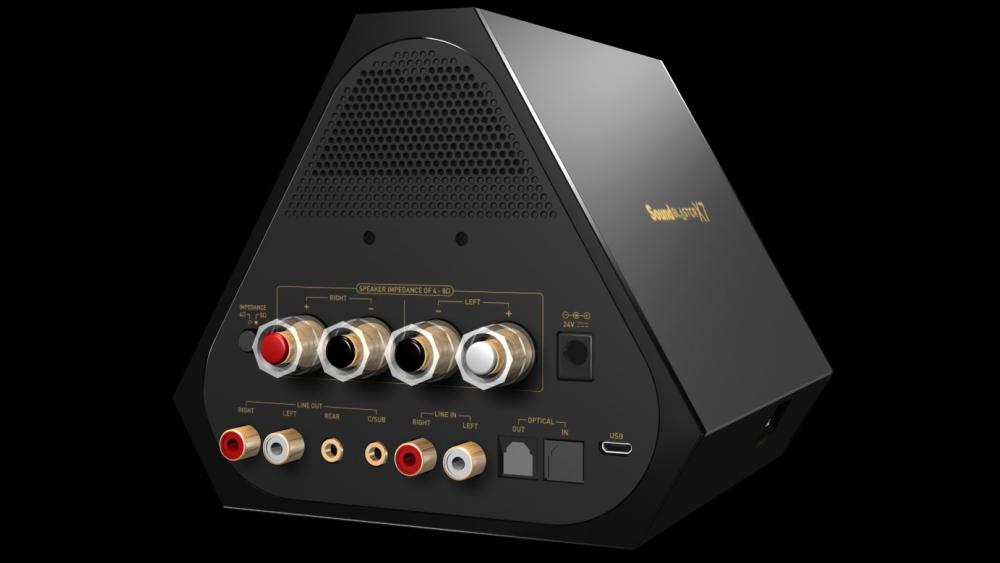 Value and Conclusion

So.. a sound device that retails for $399, one has to ask themselves, is it really worth it? Well, honestly, it depends. If you have disposable income and want only the best in PC sound, yep, go pick it up now. If you are looking for a sweet gaming only sound device and are on a budget, some of Creatives other offerings that we'll be featuring soon may be more to your liking. Regardless, this is a sweet device that carries a heavy premium. I personally feel like $299 might have been a more fair price but even then, it's not your mommas sound card. Creative has knocked it out of the park on this one but could have knocked a few dollars off too. Either way, if you can pick one up, you'll be rocking your den/nerd cave/grandmas basement hard.
Final Verdict:
With a huge variety of features, crystal clear sound, and compact form factor, the Sound Blaster X7 is a stunning device. That being said, the price premium may scare off some and create more of a niche product. Regardless, this is a quality device with a huge array of features in a very small box.


Digital Hippos Recommended