Review: Sound Blaster FRee Portable Speaker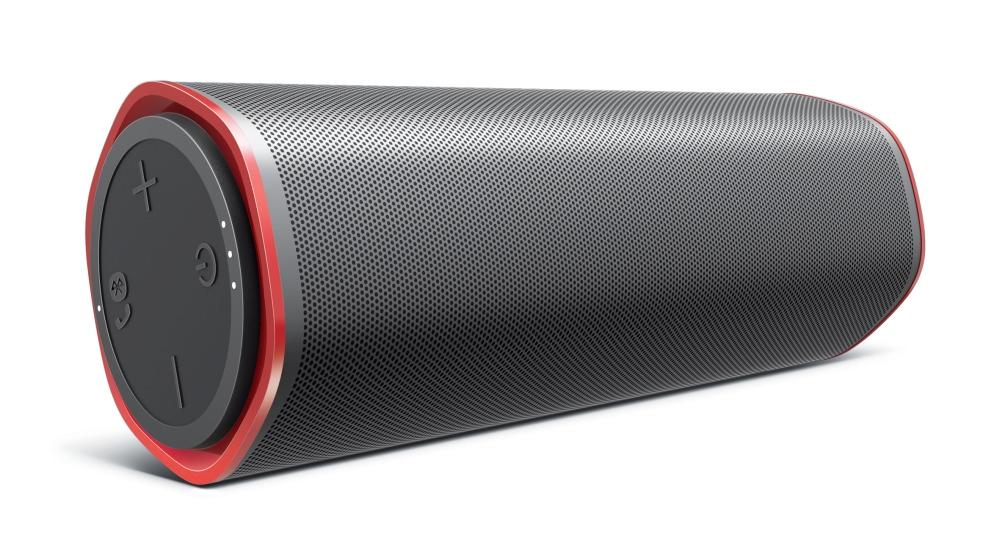 Packaging, Design, Stuff
Soooo... I have a bit of a hard time getting excited about portable speakers. They're kinda like men: They're a dime a dozen, usually small and weak, obnoxious and their quality is questionable. Love you guys! No really, there are so many portable speakers out there that are either too flimsy or they cost as much as a full home theatre in a box speaker set with a receiver and you might as well lug one of those around. Enter the Sound Blaster FRee from Creative Labs. It wasn't with great excitement that I opened this thing but my bosses made me. I mean, what a great opportunity to test some new stuff. All horrible jokes aside, I popped this box open and I was surprised at how small but solid the whole unit was. My hopes rose. Just a little. Then I saw all the fancy buttons, SD slot, unique design such as power, volume, and BT connection on the top of this tube-like device. Overall, color me impressed with this little space capsule of good design. Solid but not too heavy. Sleek but big enough to produce some beats. Fancy but not too fancy. Wait, WTF?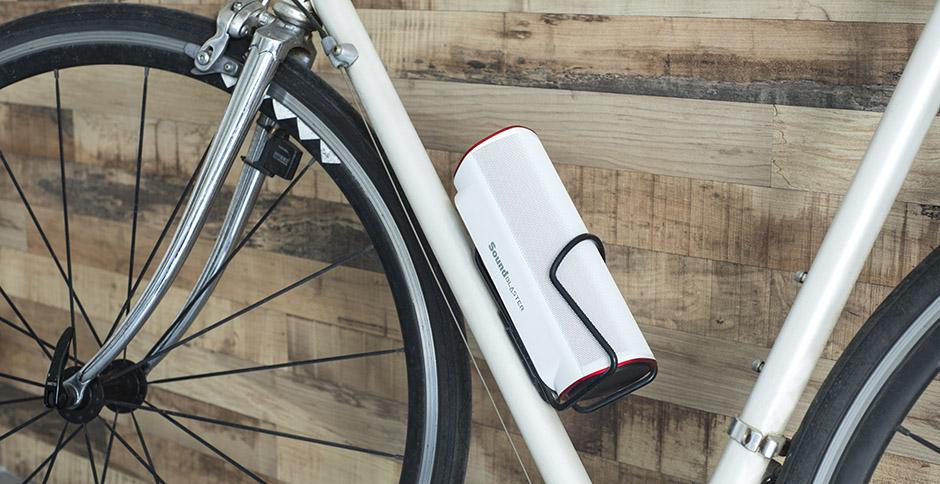 I'm on a bike, on a bike. Everyone look at me because I got a speaker on my bike!
Performance
You see that? You see that you can fit this jar of beats on your bike?! Oh, yes, back to this professionally written review. *cough* So, the performance, yeah, this rocks. No really, music. Movies. The written word. It don't matter son, I'm officially in love with my Sound Blaster FRee Splash-proof Bluetooth Portable Speaker in Black. Are you happy now readers and PR representatives from Creative Labs??!?! Ok, calming back down again. Control yourself Amy. So why does this thing finally have me excited? Because the performance is outstanding. I watched a flick on my laptop last night. The speakers are small, tinny and I can barely make out a word. Enter my SB FRee and I was rocking both dialogue and the music of the film. Also, all the little connectors, MP3 player built in with up to 32GB SD slot, etc etc. This unit just plain sounds delicious.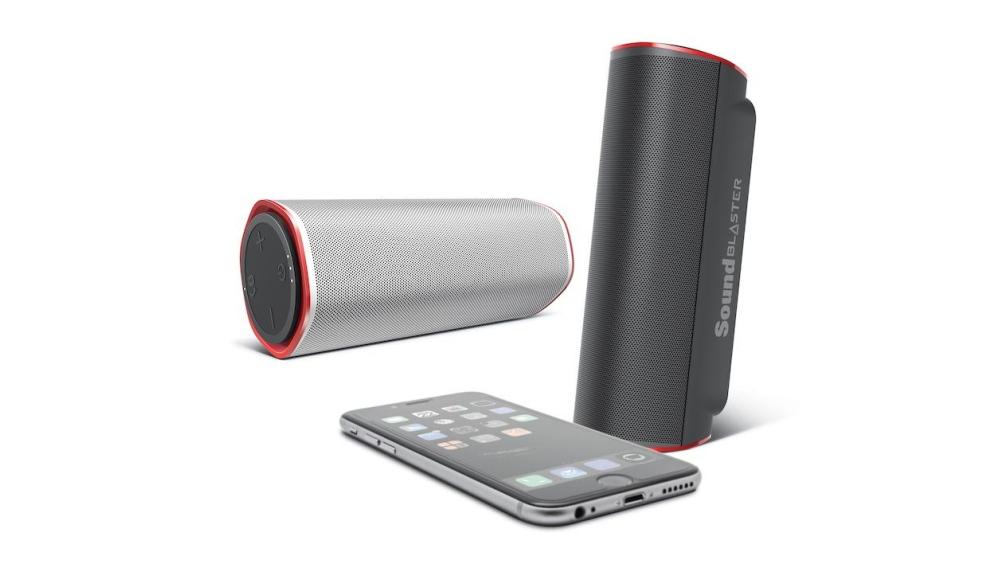 It comes in different colors. It pairs to your phone. Take that competition!
Value and Soapbox
Go buy this. Now. Really. Why? Because I already told you why in the last few paragraphs or did you just skip to the end? Well, if you did, this is a fantastic device with a bunch o' features. What I didn't mention is that it's a very good value at a very fair price. I checked out a $250 unit a few months back and while it sounded great, the SB FRee was on par and it can be had for under $100! That's right folks. From a deflated reviewer that had very little interest in checking out a portable speaker, this one took me by surprise. Buy it. Love it. Cherish it. Rock it. The SB FRee is the one to get.
Final Verdict:
Can I just copy and paste bits from my article? No? Fine. A whole array of good design, features, built in MP3 player with SD slot, fantastic sound with deep bass for the size, all at the right price. I love this little thing.
Digital Hippos Highly Recommended