Review: Skylanders Swap Force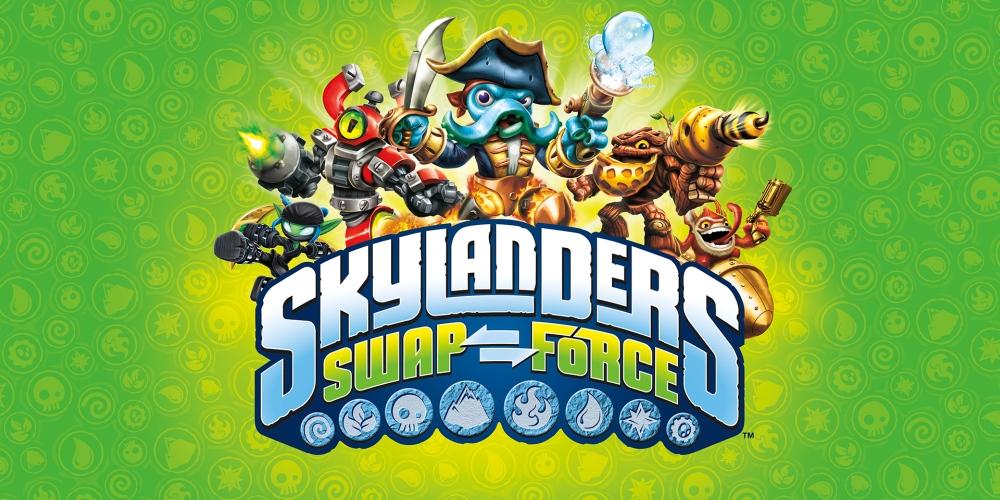 Gameplay
Maybe you're new to Skylanders. Maybe you've been living under a rock for the past few years. This seemingly simple game and it's charming and irresistible set of figurines have taken the world by.. force. (First and last horrible pun, I promise.) While you may have been basking in the digital glow of the previous entries over the past few years, some have been anxiously awaiting this latest entry complete with a JUMP button! While first two entries never had a jump button, it feels oh so good to have it in the game now. Not only have controls been refined and tightened up, the overall feel and flow of the game is much more fluid. Apart from having a huge selection of normal Skylanders to choose from, you have the Giants and the new Swap characters. All of them are an absolute blast and as skeptical as I was heading into this third entry, I came away with a huge smile on my face. This is a game that the kiddies, their aunts, uncles and parents can enjoy as well. Co-op was a definite must and while arena battles are fun, the single player campaign took the prize as most fun. This isn't just a quick cash in, this is amazingly well improved entry in an already great series. Swap on!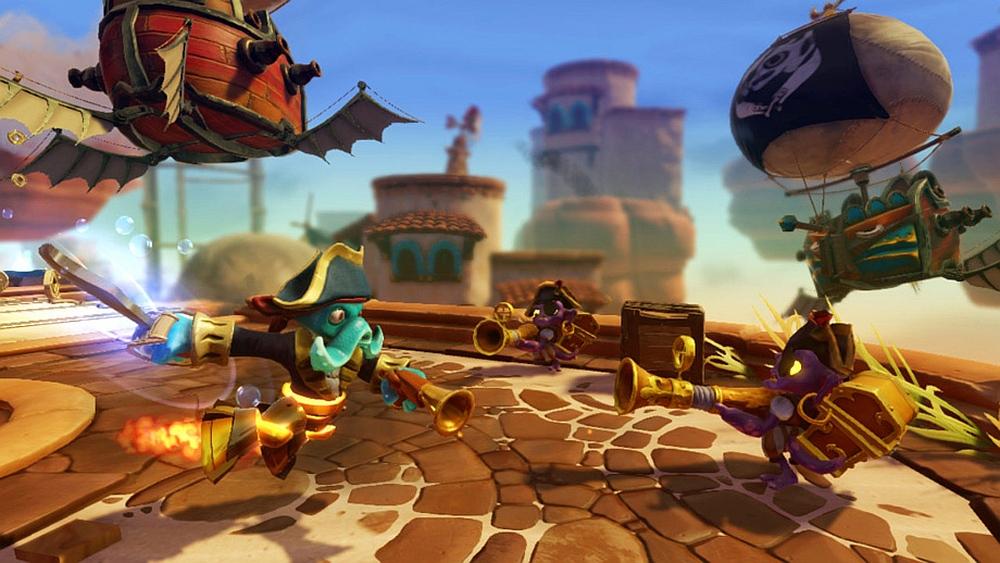 The graphics are Swap-O-Licious in the latest entry of the series.
Graphics and Sound
Once again, while the previous entries of the Skylanders looked good enough in their own right depending on which system you were playing them on, the crew of Swap Force never looked better. Textures are sharper, models are more detailed, effects are actually gorgeous but overall, all vsync issues are gone and the world just looks and feels more alive. Also, for some reason, being able to jump just adds a lot to the environments and worlds of our fabled heroes and heroines. While some areas of the previous games looked downright drab, most of the varied worlds of this game look anywhere from great to absolutely gorgeous. Props to the developers and artists for upping the ante and not just cashing in.
Along with the visual portion of the game, the audio portion is near perfect. A lot of the same voice actors return but they sound like they have fit into their roles a lot more natural and dialogue isn't as stuttered as previous outtings. In fact, the dialogue and quips are hilarious and fiitting like a time warp back to Saturday Morning Cartoons we all grew up with and love (and miss) so dearly. From the music to the sound effects to the dialogue, this is a stellar audio package that is also an improvement from the earlier games.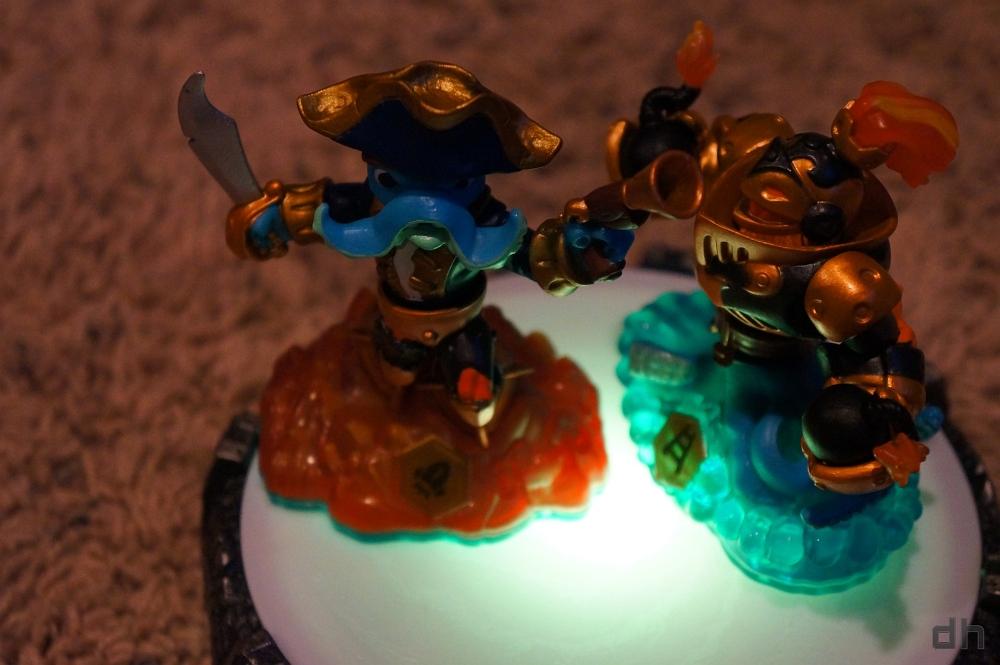 Oh yeah! You done been swapped!
Fun
I had a lot of fun with both Skylanders and Giants, honestly I did. With Swap Force, I had an absolute blast. While the other games felt like a fresh and unique experience but a tad on the safe and boxed in side, Swap bursts out of the mold and into new light. With a huge case of characters both old and new, there is never a dull moment and whether you a pro gamer or just a beginner, there is something for everyone in this world on a disc. While your pocketbook may be hurting after collecting every figure you can get your hand on, your eyes, mind and heart will be content knowing that the wizards behind this series can keep pulling it off and making you very, very happy. For more info, check out the full product page HERE
Final Verdict:
Whether you or new to the series or a frothing at the mouth diehard, you can't help but like Swap Force. The graphics are more polished and varied, the voices are more consistently well done, the controls are tight and there is a whole plethoa of content. This is how you do sequels!
4.5/5 Stars -- Digital Hippos Recommended