Review: Ori and the Blind Forest (PC)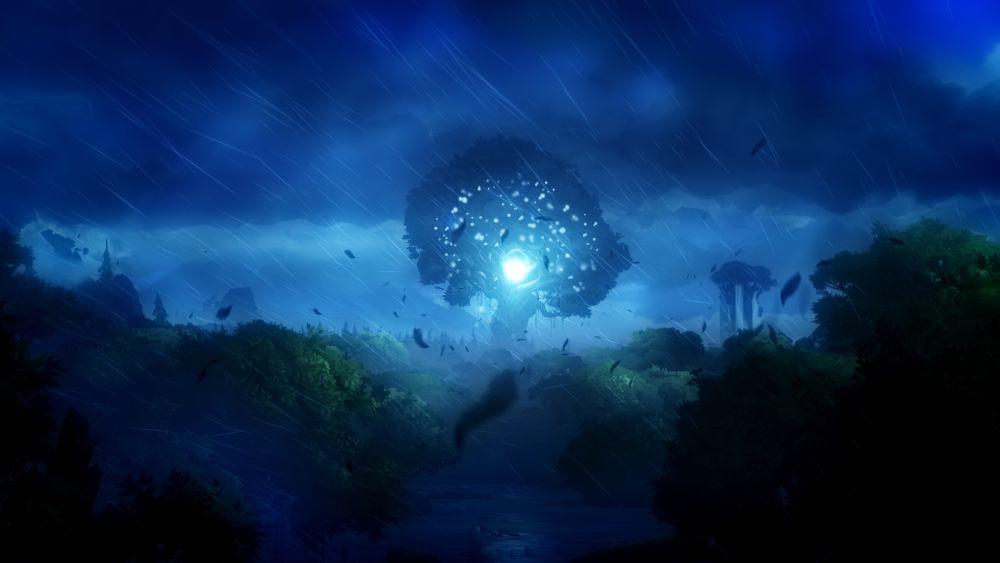 Gameplay
In the past few years, the glorious 2D and 2.5D platformer genre has been revitalized. There are several titles that have not only redefined the possibilties of the format but exceeded as stellar games that truly question the old adage "Can games really be art?" With that question, I anxiously but cautiously jumped into Ori and the Blind Forest and it only took a few seconds to know that I was diving into something special. Even the main menu and intro are spectales in a somewhat cookie cutter and seemingly tedious industry. After the intro, in the spirit of Child of Light and other 2D marvels, your mouse and keyboard combo controls all your movement and interaction in a world teeming with detail. You'll jump, dive, pounce, wall hop, and explore your way through several levels, each more gorgeous than the next. You unlock skills and combat upgrades through exploring that lush world that never gets old. Honestly, this is platforming at its best.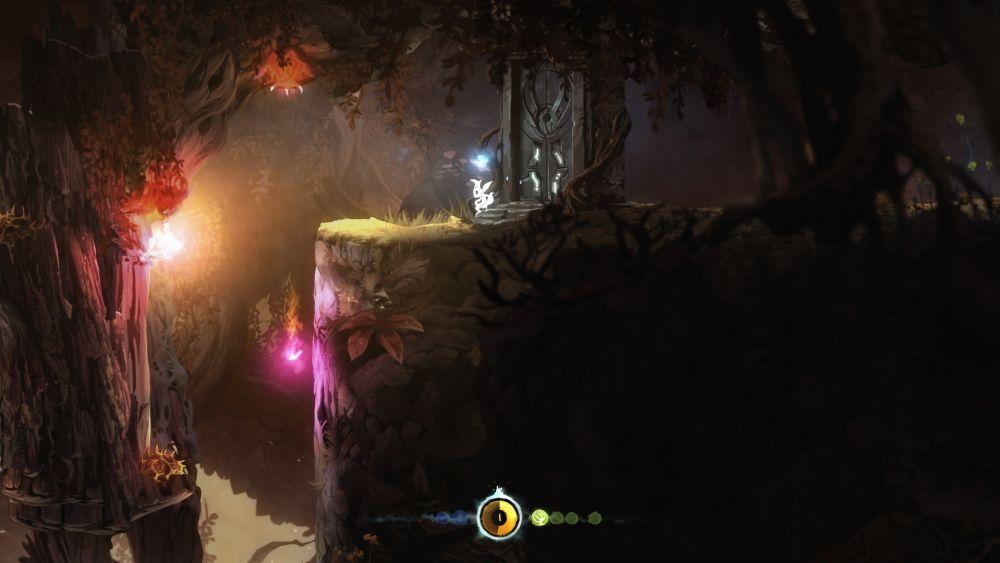 Graphics and Sound
While the gameplay is extremely solid in Ori, I don't think anything can prepare you for how beautiful the game really is. Ok, maybe our gallery of 4K screenshots below can at least give you a taste of the visual candy that the title really holds. Trust me, from pressing enter of the main menu, your eyes are treated with some of the most beautiful art and animation ever. Yes, EVER to grace a video game. In fact, that term almost sounds too generic for a moving piece of living, breathing art. The technical and artistic merits are truly a towering acheivement even though, we sadly confirmed Ultrawide/21:9 resolutions are not natively supported. No worries as our 4K display looked absolutely gorgeous. Two huge thumbs up to Moon Studios for this unreal display of how graphics can truly immerse us.
Alongside the dreamy visuals, the audio and music of the title are definitely up to par as well. From simple tunes to grand pieces of emotional delight, this title delivers. There are moments of frantic action and pace while others are subtle, haunting, and surreal. The audio portion of the game is exactly what all games should be: discreet when fitting and powerful when needed to convey overwhelming emotion. Overall, this title is an audiovisual treat that no gamer should miss. 'Nuff said.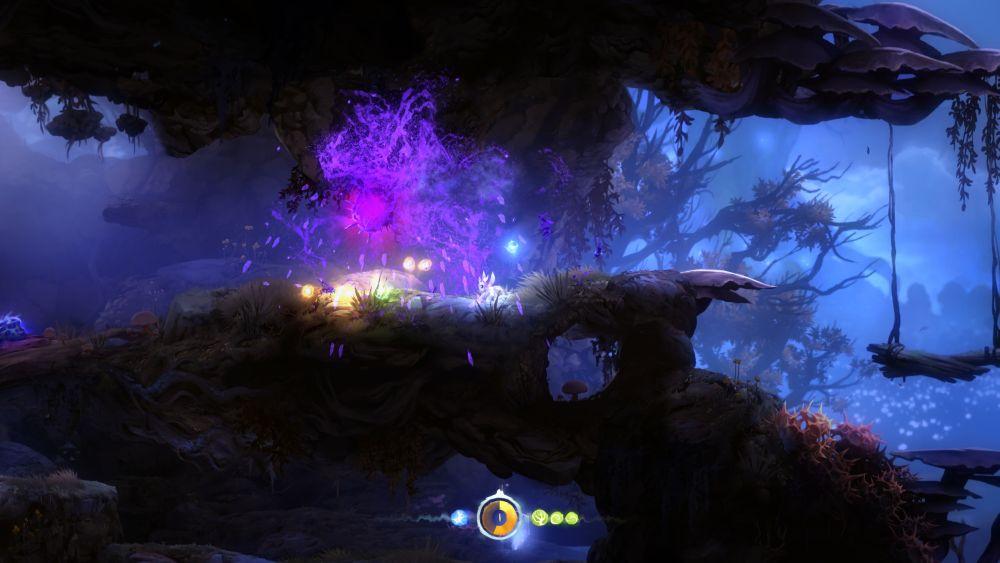 Fun and Value
Slick gameplay? Check. Stellar graphics and sound? Double Check. Fun and Value? Another win for Ori. While easily worth double it's asking value, at a value price on Steam and other gaming platforms, this game is an absolute steal when a few questionable titles as of late have slipped in around $40-$60 USD. I had a blast playing (and looking at) this game and anyone even remotely interested in platforming should pick this up, yesterday. Even if these types of games aren't you cup of tea, it's something special and I can highly recommended it without hesitation. The forest of Nibel is dying... will you answer the call to save it? Phew, that was deep.
gfhgh
Final Verdict:
In an industry of mindless clones, copycats, and endless drivel, there has been some stellar games released as of late. Among the best, Ori and the Blind Forest stand as a testament of how surreal art and fresh gameplay can really turn into something special. I was hesitant when I first booted up Ori but was instantly transported to world inside the forest of Nible. Slick gameplay, stunning graphics and sound, all at a low price, this game is a no brainer purchase for any serious gamer out there.
4.5/5 Stars -- Digital Hippos Highly Recommended