Review: Monoprice "California Classic" Electric Guitar
Packaging and Design
Monoprice.com has shot into the electronic and cabling scene in the past decade and has really made an impression on consumers for great gear at a fair price. The tradition continues with this amazing little guitar. Now, I know what you are thinking, what kind of guitar are you getting for less than $100? A great one. The package arrived in a tall, solid box that also comes with a very nice nylon case and a certificate of quality. I thought that was just a sham but I was also shocked to see that the guitar was almost tuned to perfection on arrival. I recently tried out a budget guitar from Fender and I was once again, shocked, to see that this guitar not only played better but felt of higher quality. A separate whammy bar and pick package round out this fantastic offering from Monoprice.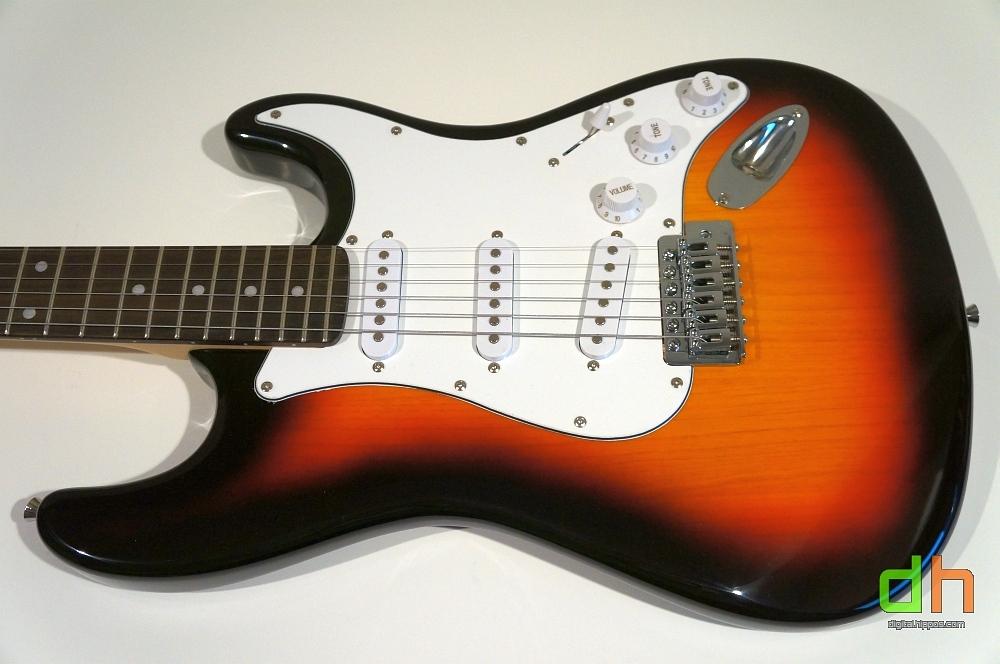 Tonight, it's just you and me baby..
Performance
I immediately hooked the California Classic to my receiver and Rocksmith game on Xbox 360. As I mentioned, I was highly surprised with the amazing quality of the sound. After a very quick tuning, the guitar stayed tuned and sounded marvelous. The dials worked fantastic and so did the various tone sounds of differing styles when played through an external amp. The strings did feel a little loose but that it also made it a breeze to play so you can either call that a pro or con. Regardless, all the edges were smooth and all the sounds were wonderful coming from this budget guitar. I honestly couldn't believe that this guitar played smoother and was almost half the cost of other offerings. Kudos to Monoprice!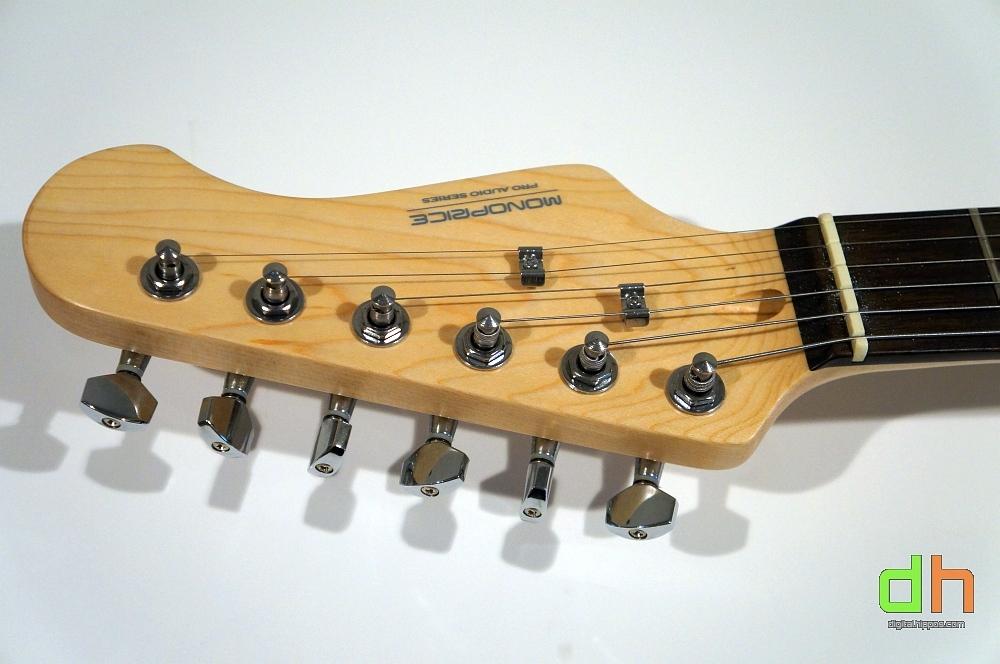 See that solid wood? See that Logo? That is your new home for electronics.
Value
If you can't tell by now, I am absolutely enamored with the California Classic. This is the best value in electric guitars out there and I think that bears repeating. If you are on a budget but want to either learn to plink or rock the house with some killer bar chords, you can't go wrong with this solid piece of engineering. If you are a bit hesitant because of the price, don't be. Just like most of the products Monoprice offers, these are quality products at rock bottom prices. Enjoy and rock on my friends.
Final Verdict:
When entering the world of value electric guitars, the journey can be not so pleasant. That being said, Monoprice's California Classic Electric Guitar is one of the best values in music today. Honestly, I was shocked at how good the guitar sounded straight out of the box. Despite a few niggles with the strings, I would highly recommend this to any aspiring rock star on a budget.
Pros * Great looks and a solid finish * Plays very smooth from out of the box * Amazing value for such high quality
Cons * Strings feel just a bit loose
4/5 Stars