Review: Monoprice Active Noise Cancelling Headphones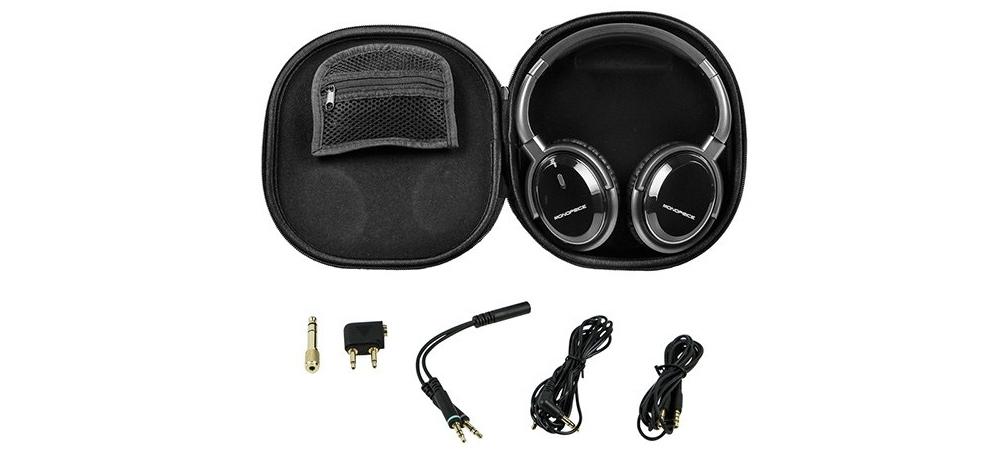 Packaging and Design
Every time a set of new headphones arrives at my doorstep, the inner geek inside of me gets a little excited and at the same, a little hesistant. I have tested so many amazing sets over the years but I have also had to wade through a seeming sea of medicore or disappointing products that could have been something wonderful. Either way, I was pleased to see when I opened up the latest setup from Monoprice.com , the packaging and design were immediately apparent when it came to quality and attention to detail. Now, the folks at Monoprice know they are the highest end dealer of electronic goods but they pride themselves in quality products for a fair price. This set of Noise Cancelling headphones is the perfect realization of said mission statement. The box is very sturdy and all the items as pictured above, comes in a super compact yet sturdy carrying case. Everything you need for enjoying a private listening session is hear whether you are on the bus, the extremely overpacked and overpriced airliner or just want to drown out sounds at home. The headphones themselves are large but not overly so; they are quite attractive I may add. Apart from attracting a bit too many fingerprints and dust, everything is sturdy and attractive taking a AAA battery to provide power to the active noise cancelling feature. Props to Monoprice for including a quality AAA battery! A complete and attractive bundle for sure that screams quality impressed me right from the beginning.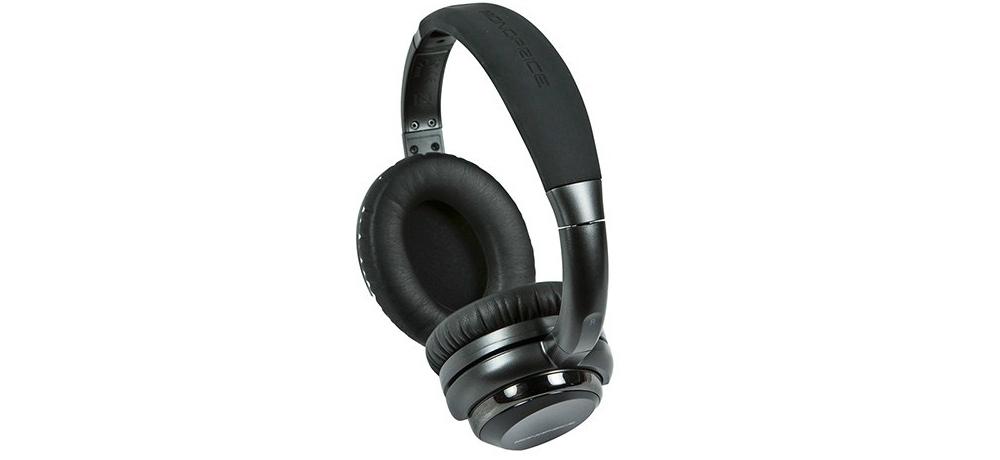 Performance
While Monoprice's stunning design at a value price had me sold, I was extremely anxious to actually try out the features of these bad boys. First off, I took them an extremely noisy flight to San Francisco. I was on a small CRJ 900 regional jet and shoved to the back of the bus. It was quite noisy when I slipped the headphones, which were quite comfortable and fit my strange noggin quite well. I cranked up some tunes without turning on the active noise cancelling feature. The sound was quite good but the ambience was so noisy, I couldn't really concentrate. I flipped on the noise cancelling and ahhhh.. there we go, audio bliss. The sound quality improved and quite a bit of noise was filtered out. Bass was tight and highs were quite clear. Overall, a very even audio spectrum but above average on bass response. About 20 mins into the flight, I was thinking the set wasn't cancelling much noise because the noises around me were still quite apparent. Then I took the set and WOW, I have never been in such a loud area on a flight before. The engine was pounding, the electronics were humming and people were noisy. I slipped the cans back on and I realized how good of job they were actually doing! The batttery life is still going strong and I have used these for dozens of hours over these past few weeks. Amazing performance and simple yet effective features round this set out.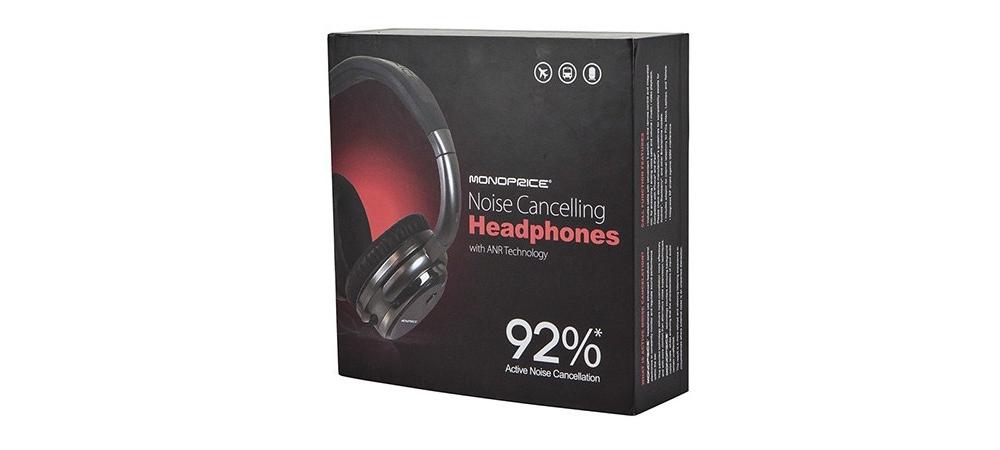 Value
This section is an easy write for me. Monoprice's products, as a whole, are the epitome of great products at a fair price. These particular headphones are one of my favorite products I have tested in quite awhile. There are better sets out there that cancel a little more noise and might have more features but they are going to cost at least twice or three times as much. This set can be had for under $125 which is almost unheard of in active noise cancelling. If you are looking for something that will drown out the depressing world of air travel in todays world that won't break the bank, these are the best headphones out there in the value category. I give my whole hearted recommendation and the geek inside me can't wait to see what Monoprice does next in the headphone department. You can check out more at the Monoprices official product page HERE
Final Verdict:
If you want quality noise cancelling headphones for the best price out there, these are a fantastic recommendation to anyone.
4.5/5 Stars -- Digital Hippos Highly Recommended