Review: M&K Sound M Series Speakers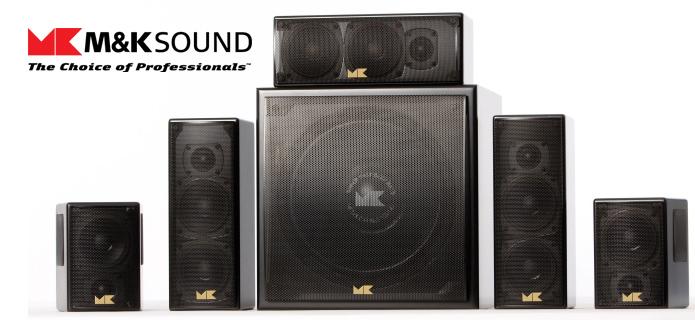 Packaging and Design
Whether or not you've heard of M&K Sound, you definitely need to see and hear their products in action to believe it. Today we are taking a look at a M Series bundle comprising of the M-7 for fronts, M-4T for surrounds, coupled with a SB-12 sub to make a complete 5.1 home theatre speaker package that has to experienced for you to understand how amazing sound can come forth from something so small and compact. Now, I know a lot of people think "Bose" when they hear those descriptions but the M&K M Series laugh at the Bose systems you see at your local Costco or Best Buy. First off, the packaging of any M&K product is second to none. Included with these speakers were thin, white leather gloves. Michael Jackson fan aside and me living out moonwalking fantasies, these gloves are so you can connect, move and tweak your speakers and sub without getting smudges or fingerprints on them. Yes, this package is mighty impressive and from the first moment you take them out of the box, you know you are handling quality. For how small these units are, they are extremely heavy but also solid and well crafted. The speaker grilles are magnetic so they can get knocked off but the flexibility is nice. There are no corners cut on these bad boys and everything is tight, smooth and impressive. Props to M&K Sound for something so well packaged and designed with attractive looks while maintaining minimalistic looks.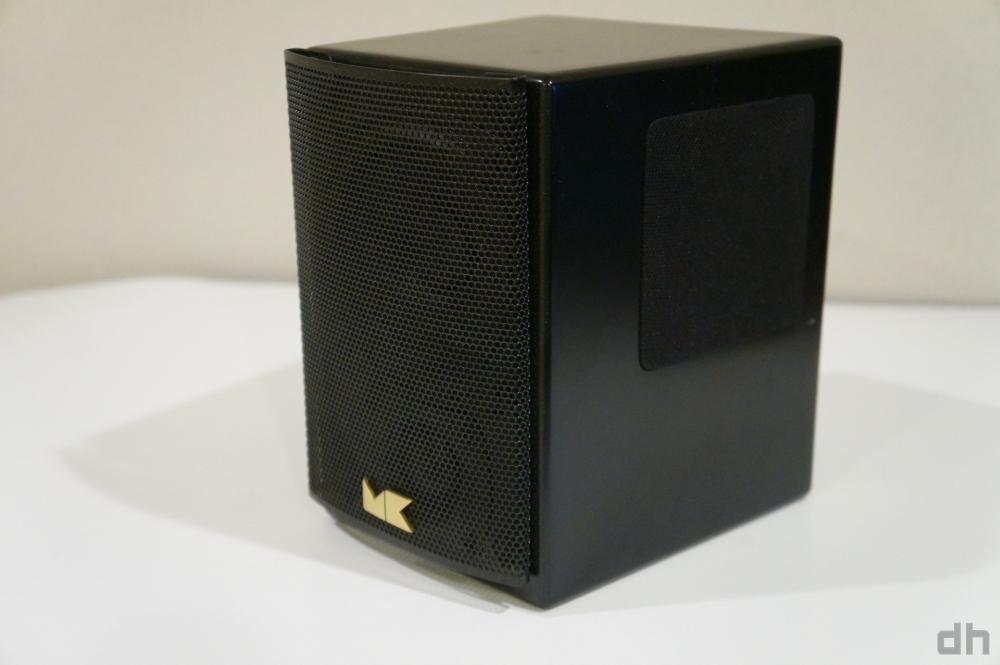 M-7 Specs
Frequency Response: 80 Hz - 20 kHz ±2dB
impedance: 4 Ohms
Power Handling: 125 Watts RMS
Sensitivity: 88.5dB
Dimensions (H x W x D): 13" x 4.9" x 6.4" - 33 x 12.5 x 16.3 cm
Weight: 8.0 lbs/3.6 kg
M-4T Specs
Frequency Response: 100 Hz - 20 kHz ±2dB
impedance: 4 Ohms
Power Handling: 80 Watts RMS
Sensitivity: 84.5dB
Dimensions (H x W x D): 7.4" x 6" x 6.75" - 18.8 x 15.2 x 17.1 cm
Weight: 6.5 lbs/2.9 kg
SB-12 Specs
Frequency Response: 20 Hz - 200 Hz ±3dB
Low-pass Filter: 40 Hz-200 Hz, continuously variable, or Bypass
Rated Power: 250 Watts RMS
Dimensions (H x W x D): 15 x 15 x 17.25" - 38.1 x 38.1 x 43.8 cm
Weight: 45 lbs/20.4 kg
Film Studios Using M&K Sound

Performance
I don't care how nice a product looks if it doesn't perform well. It could be coated in gold, crusted in diamonds and sit in a bath of bacon cheeseburgers but when it comes to audio, they have to sound right. Luckily, this is one of the best sounding compact packages I have ever heard. Highs? Crystal clear. Sharp. Stunning. Mids? Snappy. Powerful. Lows with the SB-12? Deep, punchy but oh so butter smooth. Regardless of whether it was the climatic battle at the end of Transformers or the silky smoothy voice of Josh Groban or even the creaking, cracking sounds of Master and Commander, these speakers and sub sounded absolutely stunning. Also, for the size, the SB-12 pushed out some serious blows. The cannon fire on Master and Commander was brought to life along with the wood splinters and cannonballs whistling through the air. Honestly, I doubt you can find a better performing package in this price range. Whether it's calming music or summer blockbusters, this package delivers and then some. I tested dozens of Blu-rays and musical tracks on this system over the course of several hundred hours and I have come away more than impressed.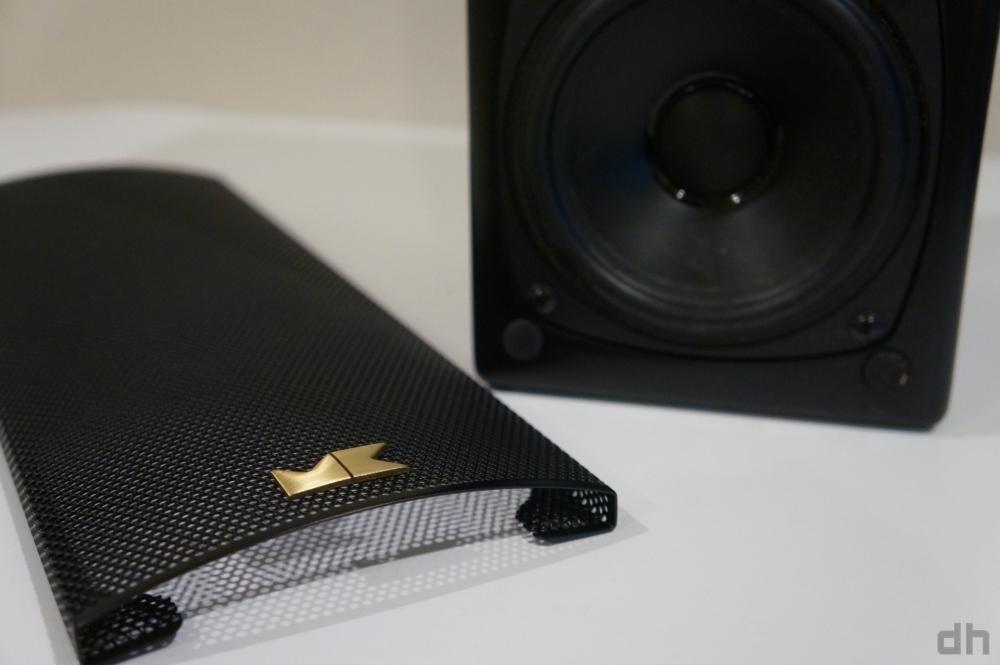 Value
How much is pristine home theatre and musical fidelty worth to you? If you have a small space to medium space and need to fill it with big sound, I haven't heard or seen a set this attractive. While the MSRP price tage can be high, hopefully you can score some for a deal at a local dealer. For me, the M-7, M-4Ts and SB-12 sound at par or better than sets that retail for thousands more. While other manufacturers tend to just throw size at producing more bombastic sounds, M&K do it right while keeping quality at a very small footprint indeed. Look, I can ramble all night about specs, numbers and what not but the fact of the matter is this: these speakers and sub rock and they rock hard. If you want to impress your friends, neighbors and even your own ears, pick these beauties up today.
For purchasing info, contact a M&K Sound Dealer here
Final Verdict:
The M&K Sound Bundle we have reviewed is one of the most clear, pristine and dynamic set we've ever had the pleasure of listening to. Whether it's heart pounding movies, lush soundtracks or thundering concerts, the large amounts of sound these compact units produce is phenomenal. Despite attracting a ton of dust and fingerprints, the build quality is extremely solid, the looks are impressive and the size of the units themselves are an engineering marvel. If you want huge sound in a small footprint, look no further than M&K Sound. 
4.5/5 Stars -- Digital Hippos Approved