Review: Middle Earth: Shadow of Mordor PC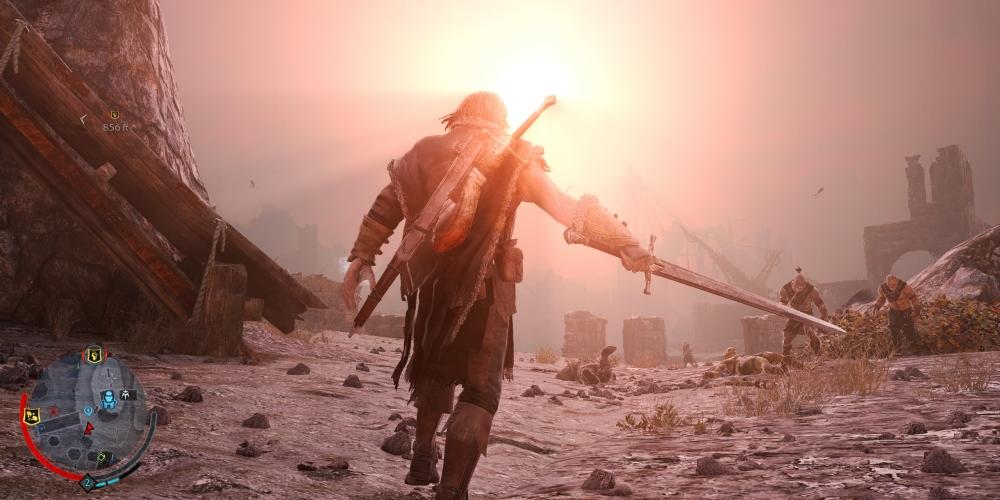 Gameplay
Let's start out by saying I am a HUGE fan of all things Middle Earth. I adore the books, movies, and heck, I've even enjoyed quite a few of the games from Lego to the RTS games of yesteryear, even the EA action titles on the original Xbox and PS2. That being said, as we wind down on the last Hobbit flick, my excitement has waned quite a bit. Enter Middle Earth: Shadow of Mordor which was nothing more than a small blip on my radar when it was first announced. Well, I love being pleasantly surprised and that's exactly what I was when I fired up the game on my PC for the first time. Not only is this a seemimgly more dark and violent side of Middle Earth, the game is much more than a simple free roaming hack n slash. There is a lot of lore buried in the world teeming with life, orcs to slay and herbs to munch on (Pipeweed!!)
Without going spoiling most of the fun, let's just say there is a whole plethora of activities to do in Shadow from the main quest, perfecting and upgrading your combat skills to investingating lore and artifacts. Like most open ended games, I had more fun investigating side quests and areas off the beaten path. That being said, the game never leads you astray and you can play it in just about any way you'd like. As I mentioned, half of the fun is seeing all the detail and hard work put into the game and I promise, even if you are semi interesting in this world, you will absolutely love this game. Trust me, dive in ASAP!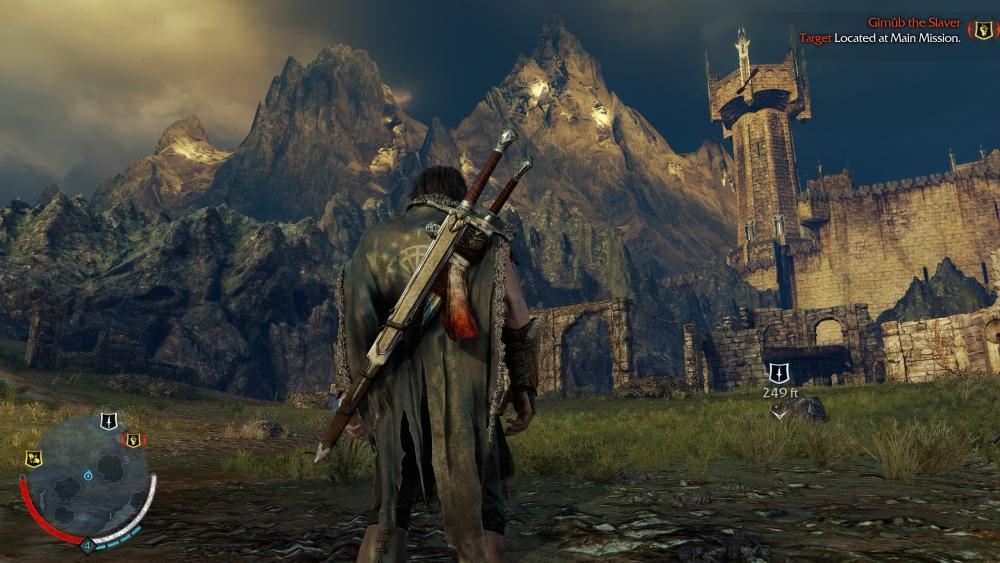 Graphics and Sound
Slowly but surely, advanced PC game settings seem to be dying a slow death. Once again, the folks at Monolith and WB have surprised us with not only a whole lot of advanced PC settings but Ultra level HD textures as an optional download as well.. W00t! Let's just say the game looks absolutely stunning not only in an artistic sense but on a geeky technical level as well. Sure, you'll need a high end PC to enjoy the game smoothly on Ultra but if you need proof, check out our 1440p gallery and video below. From dark orc blood being splattered across the land to small herbs to gain health, your eyes will always have something to feast on. Despite pre rendered cut scenes (why?!), this is a gorgeous game in every sense and a huge step in the right direction for not only the Tolkein universe but PC games as a whole. Now, how about an option to scale and/or hide the GUI as a whole..?
Think the graphics are stunning? Then check out the audio portion of the game that could be summed up as ear candy at it's finest. From swords clanking and crashing to smashing orc skulls to stellar voice acting to orchestral music that excites and pleases, this is how games should sound. Whether you are enjoying this audio feast in a good set of headphones or a thumping surround sound system, you will enjoy it. We promise.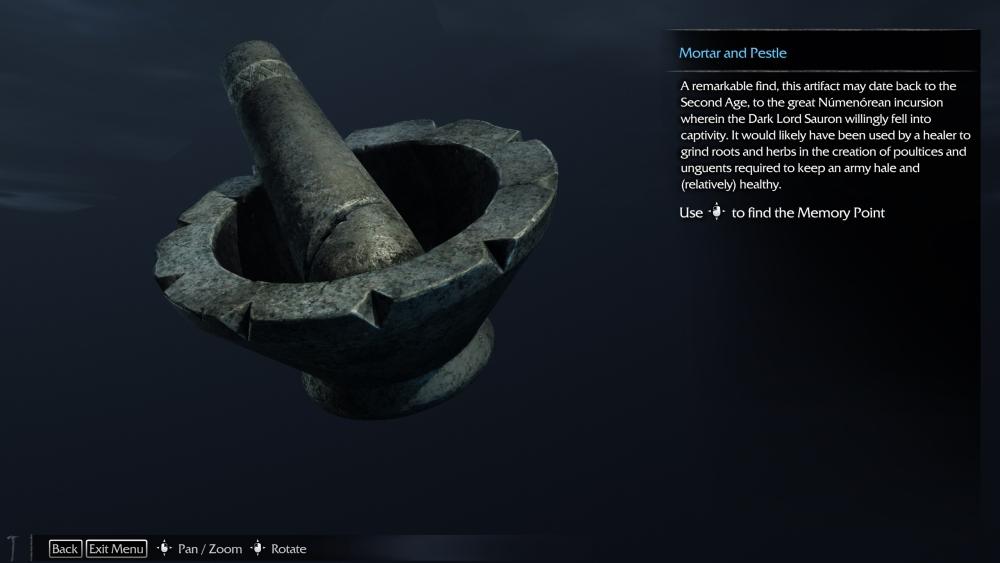 Fun
Now that we have established that the gameplay, graphics, and sound are second to none, that is all fine and dandy but is the game any fun to play? I can answer that with a resounding YES! You may have noticed that we have left out some detail on a lot of the systems, in depth upgrades, etc but that is definitely our intention. Why? As I mentioned, half of the fun of this title is discovering all the nuances, combat tricks, tips, and secrets on your own. Go into this game blind as we did and I guarantee you will be impressed and most importantly, you will have a lot of fun. We can't wait to dive into the game again!
Final Verdict:
Despite a few niggles on the GUI and cutscenes, Shadow of Mordor is one of the finest Lord of the Rings based games ever. Whether you are craving lore, heart-pumping action, or just a whole, detailed world to explore, you won't be let down. The graphics and sound are stunning in every way, the game is already polished and we can't wait to dive even deeper into the game. In a busy season, this is one of gamings greatest acheivements.

4.5/5 Stars - Digital Hippos Highly Recommended