Review: Genius SP-U115 USB Powered Speakers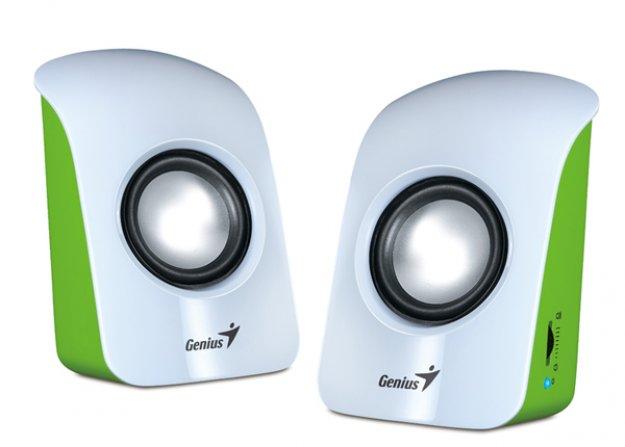 Genius SP-U115 USB Powered Speakers
Packaging and Design
Look, I don't take kindly to little white and lime green speakers arriving on my doorstep but.. you can never complain about more gear, right? That is exactly right when it comes to the SP-U115's. I was surprised at how simple yet effective this little package of goodness was and how great the design was as well. The speakers simply feature a on/off/volume wheel on the speaker and a power LED light. Also, for power, USB and connection, a simple stereo jack. The speakers are light but they feel and look very well built. Props to Genius for this.. Genius design. Ok, no more puns!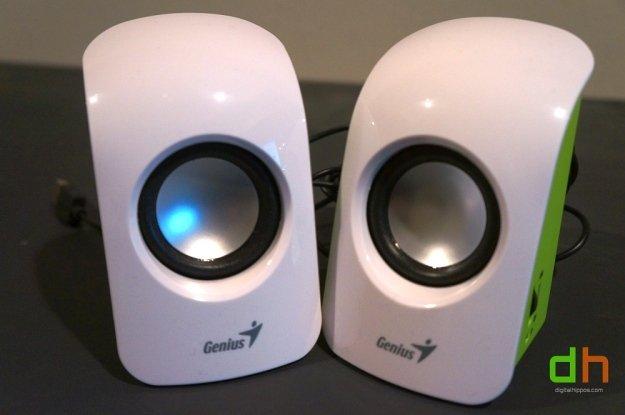 Genius!
Performance
I wasn't expecting a lot out of this speakers but once again, I was very pleased. I threw in Brave on Blu-Ray and was surprised how loud yet clear these little babies were. I soon after realized that the volume was only 75% up. I cranked them and they were very loud without much distortion. Very cool for such compact speakers. I then listened to some music and played some games on them as well. Once again, very pleased with the results and quite shocking considering their size. These little wonders are just that, small wonders!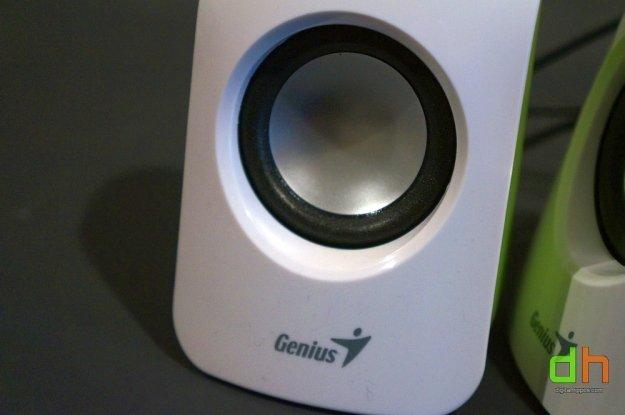 Simple.. yet oh so effective.
Value
Look, you can get the SP-U115's for less than $20 out there on sites like Amazon and other electronic retailers. Honestly, this a no brainer purchase and I recommend them for anyone on the go, mobile devices or even effective small form factor desktop PCs and laptop for light use. You will be pleased with these, I promise. Another fantastic product from Genius who I am really beginning to like...
Final Verdict:
When I first received the Genius SP-U115's, I was a bit hesitant of the quality and capability of these little lime colored bits of goodness. After some quality time with them in gaming, music and movies, all my fears were laid aside as they were peppy, bright and had much higher quality audio than I had expected. Want some sweet little compact speakers? Look no further!
Pros * Amazing sound quality for such small speakers * Capable of very high volumes without distortion * Simple but cool looking
Cons * Would be nice to have the option to use USB for audio instead of stereo plug
4/5