Review: Fractal Design Node 804 PC Case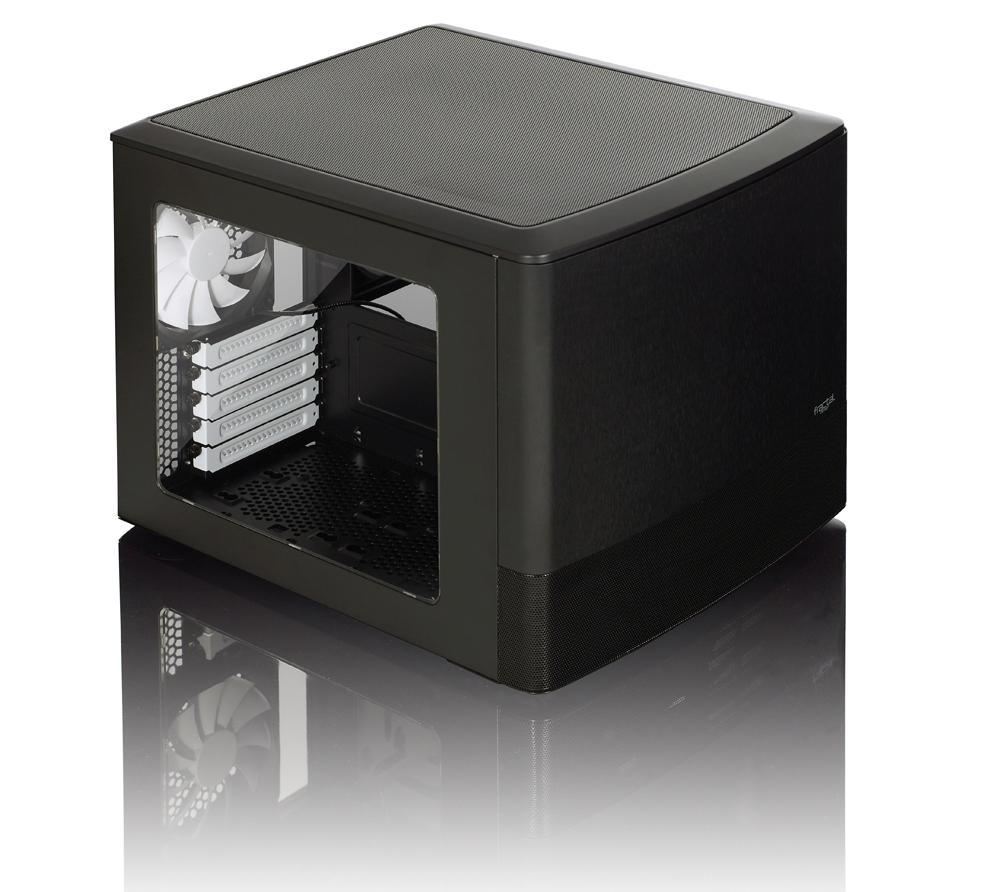 Specifications
Micro ATX and Mini ITX motherboard compatibility
8 - 3.5″       HDD positions
2 - 2.5″       dedicated SSD unit positions
2 - Extra positions for either 3,5″ or 2,5″ drives
5 expansion slots
1 additional space in the front for Slot-In ODD
10 - Fan positions (3 x 120mm  Silent Series R2 fans included)
Filtered fan slots in front, top and bottom
CPU coolers up to 160 mm in height
PSU compatibility: ATX PSUs up to 260 mm deep
Graphics card compatibility: Graphics cards up to 320mm in length. Graphics cards up to 290 mm in length may be installed if a fan is installed in the lower position in the front.
Velcro strap for easy cable management
Clear Window side panel included
Colors available: Black
Case dimensions (WxHxD): 344 x 307 x 389 mm
Net weight: 6 kg
Package dimensions (WxHxD): 370 x 468 x 412 mm
Package weight: 7.7kg
Packaging and Design
To be honest, when I first received our Node 804, I wasn't expecting much at all. The PC case market is becoming flooded with a ton of compact/HTPC style cases with quality and design ranging from good to horrid. When I saw the commonly fantastic packaging from Fractal, I knew I was in for something special. The first thing that caught my attention is that this isn't a teeny case at all. It was much larger than I thought it was going to be so in the beginning, I was a bit dissapointed. Then as I got things taken apart, I realized that you could build a minimal HTPC/emulation system in here or a even a killer LAN box without compromise.  With a ton of room and design for cooling, SSD/HDD and many other components, I was sold. Also, the window on the side was a sweet touch that I am glad Fractal is doing more and more of. The design is sleek, stylish, and a testament to Fractal's commitment to beauty, quality, and performance. This is not by far the smallest case we've checked out but it is definitely one of the most versatile and feature packed. Bam!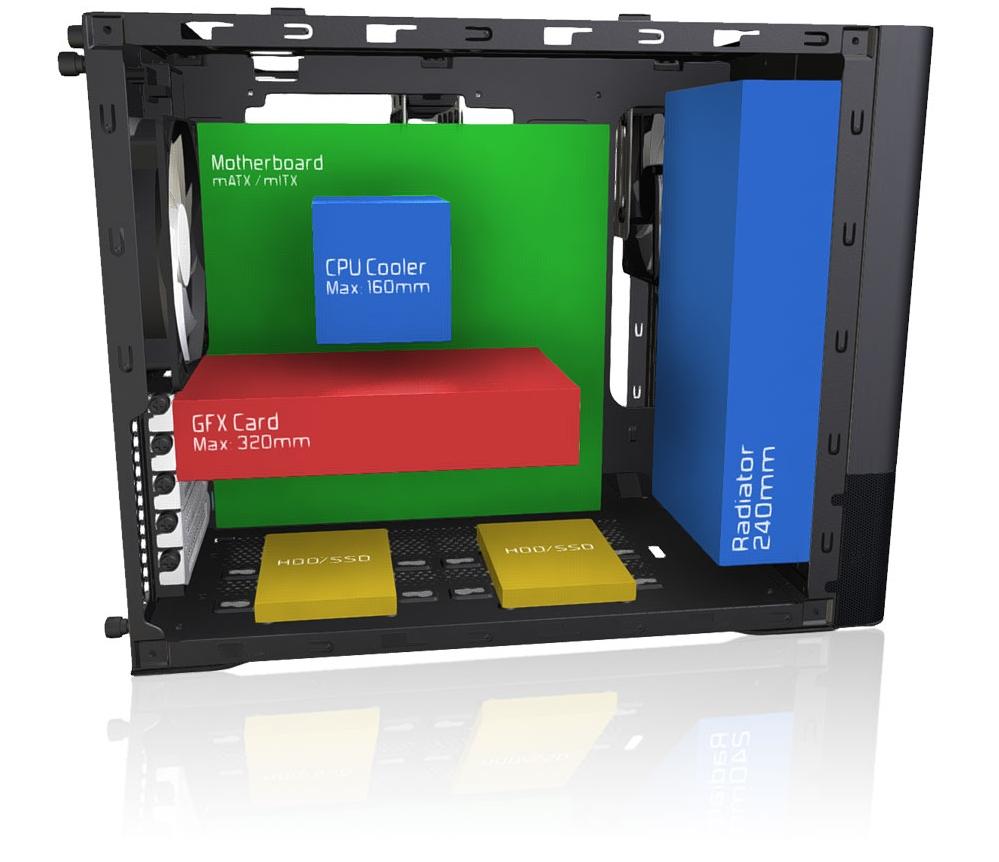 Performance
So, the Node 804 is beautiful, well designed, has tons of inputs, nooks, crannies, etc but how does it perform? Well, in a word, beautifully! With so many air and water cooling options, whether you are looking to stuff it full of components or just run the minimal near-silent design, it matters not. The cooling performance and temps are unmatched in this size and class of case. Couple that with Fractal's amazing fans that cool while staying near-silent and you have a seriously sweet system. While you may need to do a balancing act if you want to stuff the largest video card(s) in the system, other than that, you really shouldn't have any size or cooling issues whatsoever. Props to Fractal for balancing size, design, and cooling performance in the 804. We absolutely love the performance of this little bad boy.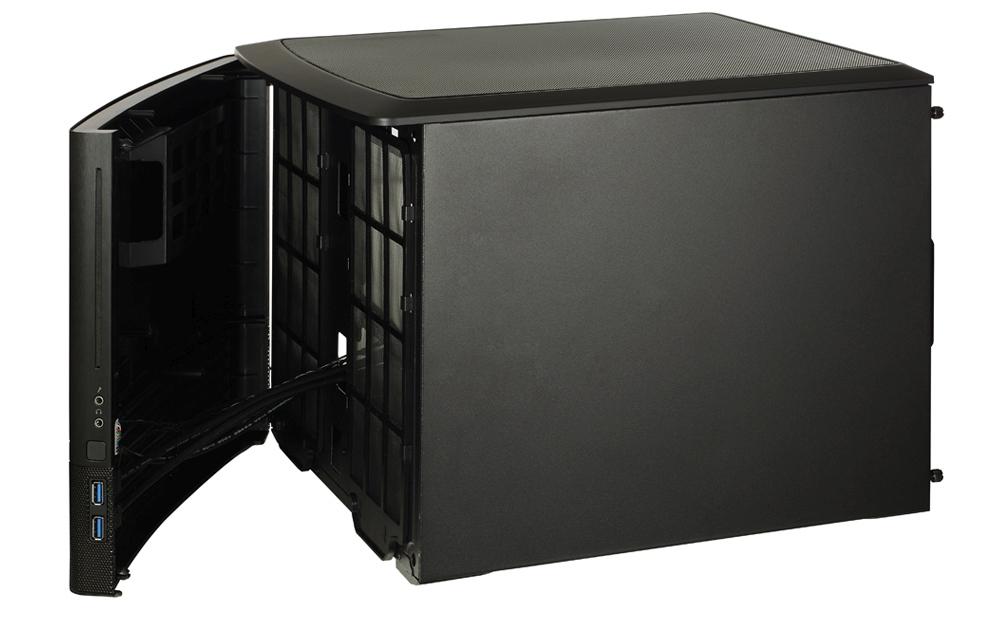 Value and Conclusion
If you can't tell by know, we are head over heels with Fractal's latest compact design. There are some amazing PC cases on the market, no doubt but they usually come at ridiculous premiums that we wouldn't steer our readers too. One of many things we love about Fractal Design are their stunning cases at FAIR prices. Other manufacturers need to take note of this important balance in a growing market. That being said, besides a few niggles on size, the Node 804 is an absolute win in the value category regardless of what you are going to use the case for. Be it the gaming machine of your dreams or whatever semi-compact build you heart desires, you can build it with this small wonder. We love our Node 804 and it represents a huge step in the right direction for PC cases as a whole, especially in the value department.
Final Verdict:
Where you want a semi-compact LAN gaming box, arcade/emulation machine, or a rocking HTPC, the Node 804 is an absolute stunning and unique piece of engineering. Fractal Design continues their impeccable record on delivering not only minimalist and gorgeous designs but also offering a ton of features at a fair price. We've tested several compact cases but so far, the 804 is our favorite. Snatch one up today, you won't regret it!
4.5/5 Stars - Digital Hippos Highly Recommended