Review: Fractal Design Arc Mini R2 Case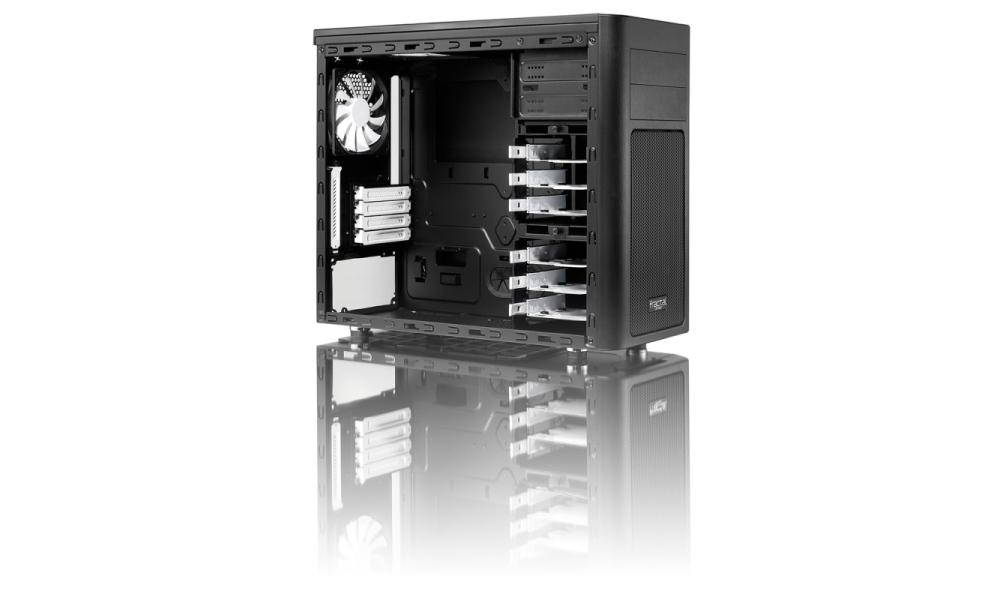 Key features
A compact micro ATX case designed for exceptional airflow and cooling
Superior water cooling support for its size, accommodating multiple thick 240mm radiators or even a 360mm radiator for an uncompromised cool system build
Three Silent Series R2 fans included, giving you excellent cooling straight out of the box! 4 additional fan positions are available
Featuring an integrated three-speed fan controller and USB 3.0 on the front panel for easy access
Multiple easy-to-clean dust filters designed into the case to help maintain a dust free interior
Great storage capacity for a mini chassis, with up to six 3.5" drives and two additional 2.5" drives
Innovative SSD position mounting, using brackets to allow for easy access once your system is completely built
Featuring a large stylish window side panel to show off your set up in style
Designed with ample space for easy, tidy cable routing and an overall a neat build
Packaging and Design
Every time I see, test and experience a Fractal Design case, a song from my childhood comes back to mind. While riding around doing chores with my mother, she'd listen to an light rock station, FM100. A certain song stuck. "If you don't know me by nowwww, you will never ever ever know me.. oooooooh ooohhhh woooo ooooh." Well, if you don't know Fractal by now, you will never ever ever.. no really, if you don't know them, they design extremely solid gear with minimalistic looks at a fair price. Today we are taking a look at the newly redesigned ARC Mini R2 case. First off, like most Fractal cases, the packaging, boxes and colors are practically the same across the board. That's a good thing in my mind because of the blacks and white are stark but striking in a beautiful way. The included accessories are fantastic as well but best of all, this series now has a side window, although missing man mount points, and ample room and options inside. Those options are important, especially for a gaming or HTPC box. Either way, this is top notch design where a ton of room and features are crammed into a small footprint, all done beautifully and minimalistically.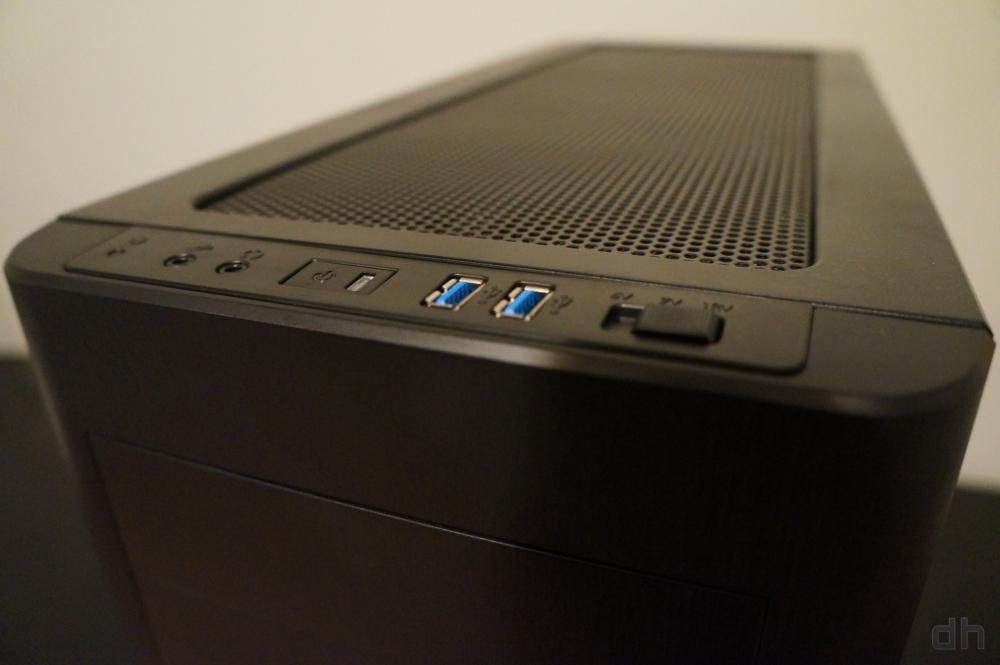 "If you don't know Fractal by now.. you will never ever ever.."
Performance
When looking at "performance" in a base, I look for noise levels and most important, thermal aspects, or how good is the cooling? Thankfully, like most Fractal Case, the ARC Mini R2 has ample cooling options. With a ton of fan mounting points and the whisper quiet included fans, you will not be disappointed in either aspect. Now, the included fans aren't the biggest air pushers but they are impressive for their extremely low noise levels. So, overall, this is a very cool case that you can fit a lot of components in without having to worry about the heat. Also, you have a two removable HDD cages that allow further tweaking and a feature of Fractal cases that I absolutely love. Between tweakble options, acoustic performance and thermal levels that are definitely impressive, the ARC Mini R2 delivers! This is a solid value that can be be found for under $100 in most locations online like Newegg. Check it out!
Final Verdict:
In a world where quality is constantly shrinking, the folks at Fractal Design know how to take simple yet elegant design, crank up the quality but keep the price fair. The ARC Mini R2 is the epitome of a solid case for a great value. It looks good, it feels extremely solid and performs like a champ in both thermal and acoustic tests. If you are looking into the world of Micro ATX, I'd look no further than the ARC Mini R2.
4.5/5 Stars -- Digital Hippos Highly Recommended