Review: DVDFab Blu-ray Ripper
Supported Formats
Input Blu-ray-Video disc, Blu-ray folder, ISO file
Output Video: MPEG-4, H.264, MP4, MKV, AVI, WMV, M2TS, TS etc. Audio: MP3, MP4, M4A, WMA, WAV, AAC, AC3, DTS, etc.
Features
If you've been waiting for a full featured Blu-Ray ripping suite, DVDFab delivers the goods. Loaded with a ton of input and even more output options, you'll be hard pressed to find any format or device options from Google Nexus to iPhone 5 to iPad Mini. Not only are the features robust and well presented, but the interface matches that stellar design and ease of use. Whether you want to convert straight to a full blown passthrough or shrink down to a tiny phone screen, with a few clicks, you can easily convert to the size, format and quality that you need. If yet to see such a deluxe set of features at such a low price point. This is a stellar app and you will not be disappointed.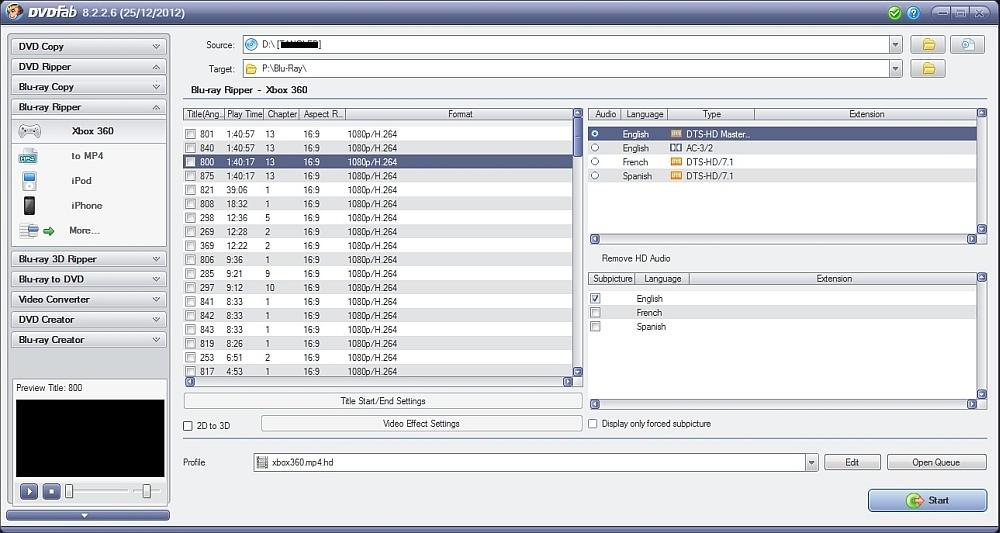 Tons O' Options
Performance
While this package is full of features and power, how is the performance? I have several words I could use but I think I'll choose "phenomenal". Besides the latest and greatest tweaks for Intel processors, the best feature would be the CUDA encoding and decoding if you have a newer NVIDIA Geforce video card to aid in the process. The decoding and encoding preforms flawlessly, regardless of which format or option you choose. Not only does it work like a charm, it's blazing. Also, with constant beta updates and forum help, you can always get the assistance you need in your pursuits. Kudos to Fengtao Software for these stellar tweaks that really make this program fly.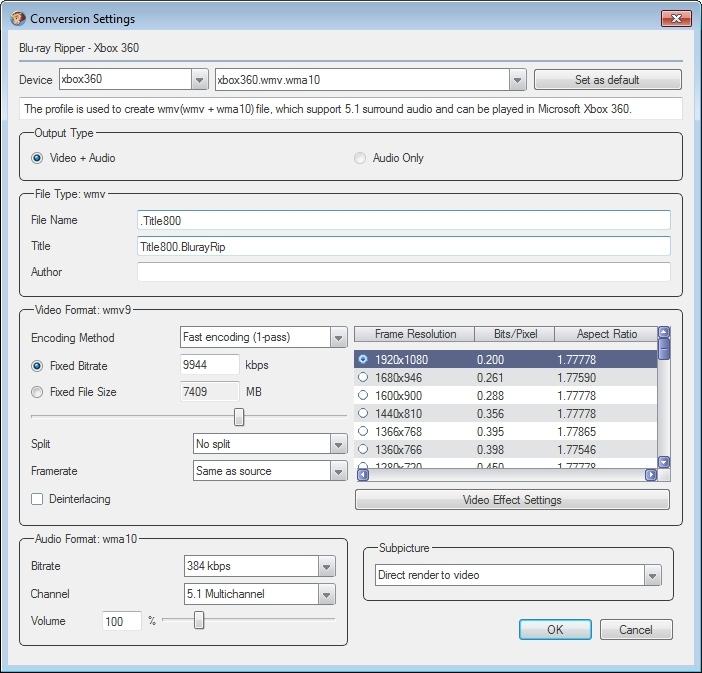 Nerd O' Rama.
Value
Look, this app is not cheap but, you can get a year long license for around $60 USD. If you want to go all out. you can get a lifetime license for a little over $100 USD. Is it worth it? I will leave that up to you but I will say that this is a full-featured app that is very well made, supported and updated. Compared to other apps out there, well, nothing else even comes close. This is a stellar application at a fair price. So, if you need to digify (Like that word I just made up?) your Blu-Ray collection, this is the way to do it. Enjoy!
For more info:
"Blu-ray Ripper" http://www.dvdfab.com/blu-ray-ripper.htm
"Rip Blu-ray "  http://www.dvdfab.com/blu-ray-ripper.htm
Final Verdict:
In a digital world, physical media is becoming more and more cumbersome. If you want to rip your Blu-ray collection to a digital format, there is no better way to accomplish that task than DVDFab. There are plenty of other options out there but nothing can match the speed, flexibility and sheer power of this offering. A bit pricey but well worth your hard earned coin.
Pros * Lighting-fast ripping speeds with CUDA enhancements * Easy to use interface and design * Tons of formats to rip to * Way more features than most ripping programs
Cons * Does not read any media with light scratches
4.5/5 Stars