Review: Bowers & Wilkins P5 Headphones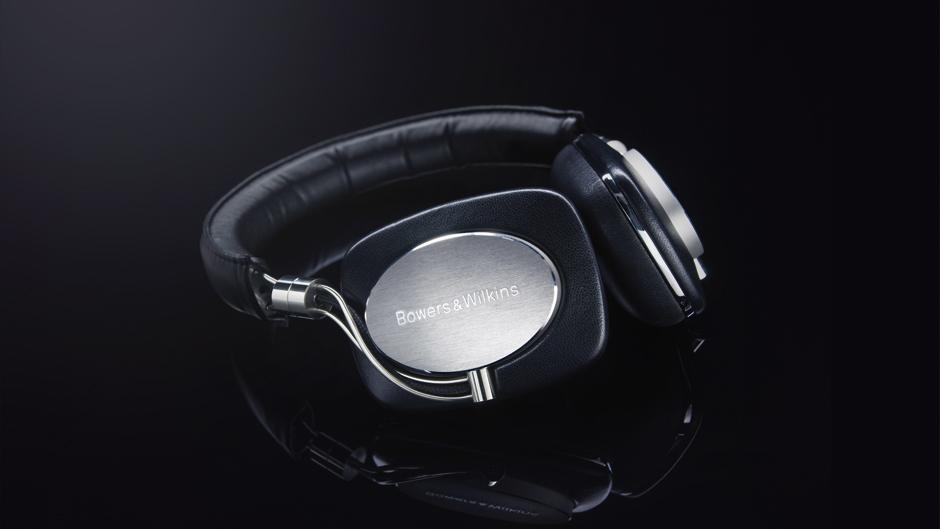 Packaging and Design
When a pair of headphones arrives on my doorstep, I never know what I am in for. I don't want to taint the experience by reading other reviews, opinions or sometimes, even specs about the model. Sometimes you are let down at how shoddy some sets are or in this case, you are blown away by how awesome others can look and sound. Bowers & Wilkins have outdone themselves with a solid package on not only headphones, but the actual box and carrying case that are included. The sleek black box has a very sturdy cushioning system that house the P5s perfectly. Below that foundation is a stellar cloth carrying case that screams quality, housing the large manual and extra cables. The carrying case/pouch reminds me of a bygone era of super high quality craftsmanship that is long gone. Enough about the packaging, but the headphones themselves follow suit. As you can see from the photos, these are unique looking but in a great way. The P5s are solid, sleek and refined but are also very lightweight and comfortable as well.  It was not immediately apparent which was right and left but a quick adjustment or look at the manual can solve even a smart man's ineptitude..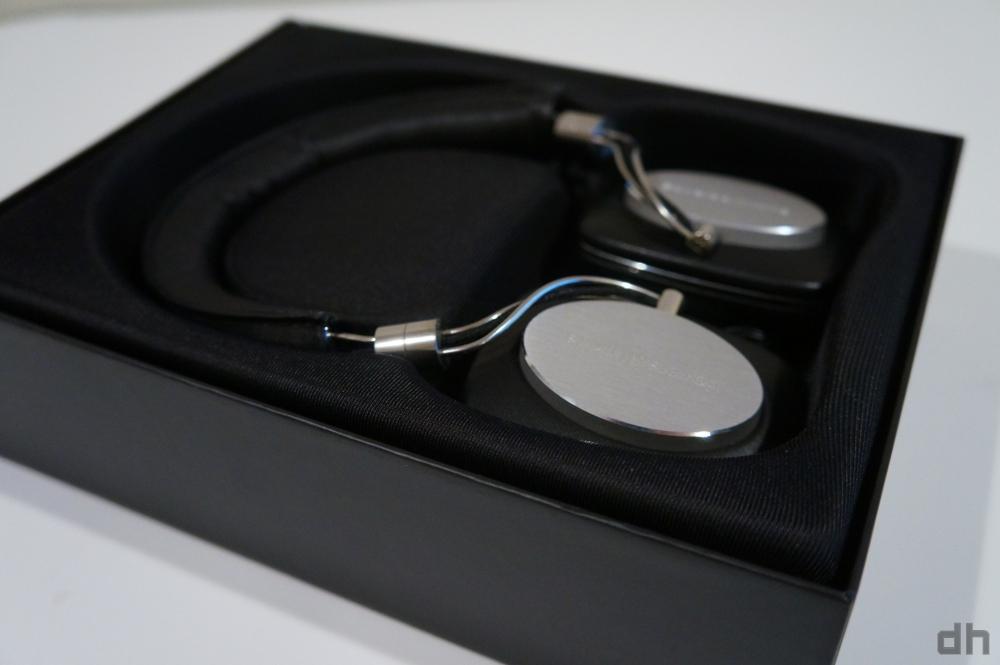 Lay me down, in a bed of geekness.
Performance
Now, I mentioned that the P5s sound great but I didn't elaborate on that thought. At first, I threw in my obligatory Brass Monkey track from The Beastie Boys and while the highs and mids sounds great, the lows were a bit weak. After a few other tracks from Delerium and Enigma, I was still a bit stunned of why the lows were absent for the most part. It was solely because the drivers were not placed correctly on my ears. After that embarassment had ended, I pressed forward with Bassnectar and my oh my, how the tunes soared. I next went to Bob's Marley's classic, Legend and of course, it was clear, bright and natural. What sets these headphones apart is exactly that: A natural, clean sound that is unmatched by much of the competition. While we have featured some fantastic headphones, these are unique and score extremely high in the performance department. Not to mention, even though the P5s aren't active noise cancelling, their layered design does filter out some ambient noise which is an added bonus.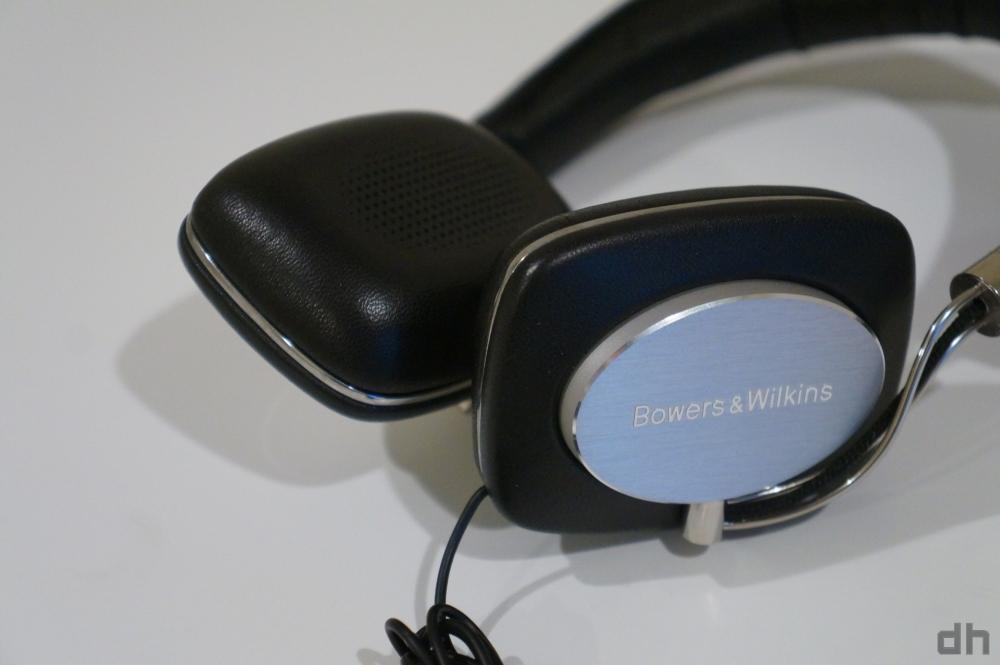 Obsession..For Men
Value
There are quite a few headphones in the $299 range and while some shine in the bass department, others shine in the noise cancelling department, the Bowers & Wilkins P5s really standout for a unique look and a clean sound. Also, the build quality and carrying case are second to none. Personally, I find these to be a fantastic value in the mentioned price range and these are a set that will last you a very long time whether used at home or on the go. With a builtin iPhone/iPod volume control on the cable as well, this is great for travellers and those on the road. Solid build quality? Check. Smooth, natural sound? Check. Lightweight and comfy? Check. 
For more info, check out B&W's official product page here
Final Verdict:
In the world of compact, lightweight yet quality headphones, your choices are slim. Whether it be some crazy bass, vibration or treble gimmick, most can't stand up to the Bowers & Wilkins P5 in terms of pure sound quality and design. Regardless of what I threw at this set, it sounded lush and complete. From Bob Marley to Bassnectar to Andrea Bocelli, I was pleased with sharp highs, warm mids and deep lows when present. While you may have to play with the positioning of drivers in your head, this is comfortable quality through and through. 
4.5/5 Stars -- Digital Hippos Recommended