Opinion: Are LDS Blu-rays Worth Your Time?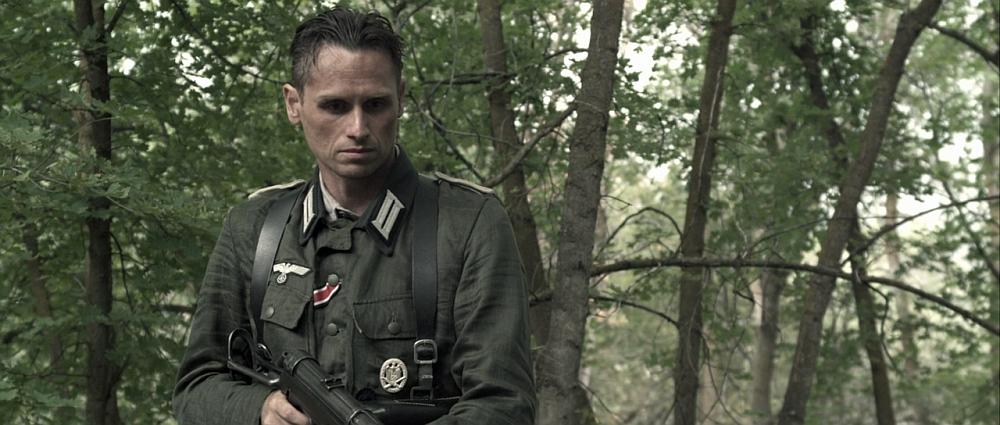 Are LDS Blu-rays Worth Your Time?
The Films
Religious undertones are present in many films today but some are solely focused on that genre such as the Fireproof series and other titles such as Courageous have graced the Blu-ray format in the past few years. Amongst those films, several LDS (Mormon) filmmakers have also entered the fray. Recently, both 17 Miracles and Saints and Soldiers Airborne Creed have been released in high definition. The question is, are they worth your time? We'll start with 17 Miracles as it is the older title and one of the first LDS Blu-rays to hit the market. This film depicts several miracles as recorded by Mormon Handcart Pioneers as they trekked across the North American plains in 1800s. The film itself, is a strange mix of several light hearted moments mixed with some very intense suffering and extremely emotional moments. In the beginning, I felt like I was watching a low budget version of Willow for reasons you'll have to see for yourself. Also, there was some poor dramatic acting as well that produced a few internal groans. After the movie picked and the characters start to show their true colors, a brilliant and emotional film shines through. I highly recommend it to anyone interested in American history or history at all. I watched it with my children and they were very touched that this was indeed, a true story.
Next up is the sequel to the original Saints and Soldiers, this time, dubbed Airborne Creed. It follows the story of a small group of soliders airdropped into Europe during World War II. While some of the love scenes are very poorly acted, the action, story and emotional aspect of the film is top notch. Despite an abrupt ending, there are some very well tought lessons and exciting action scenes to be had. Despite the LDS filmmaker, there are some brutal scenes so this one is not for the whole family like 17 Miracles could be. This is a great little escape of a film that is very well made for the most part and will fill the void of recent World War II movies that aren't solely based on Nazi zombies.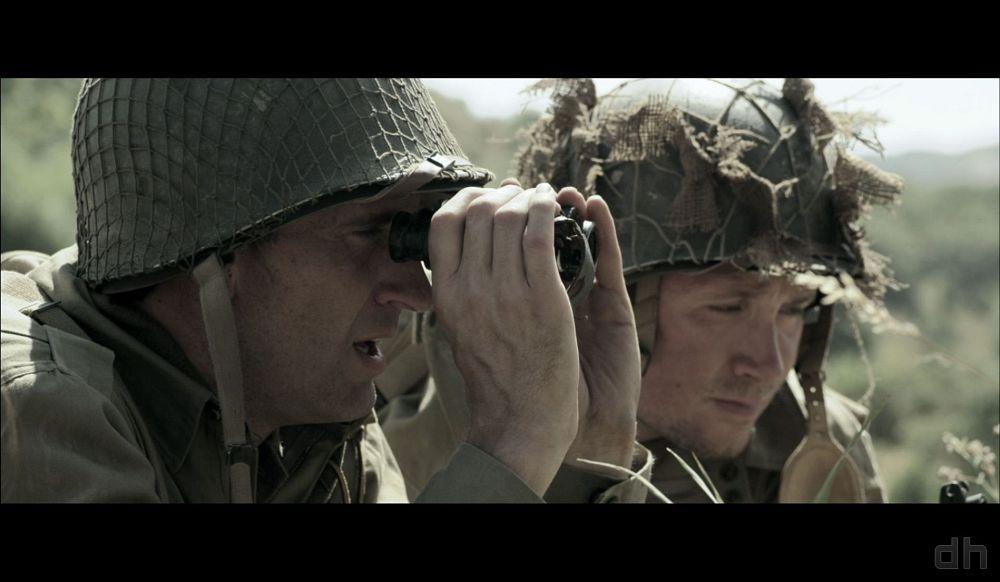 "I spy some BYU co-eds!"
The Video
Since I am extremely picky when it comes to video on Blu-ray, especially this late in the format, I was a bit nervous to see how these lower budget films fared. 17 Miracles full 1:85 framed transfer definitely was a mixed bag of very nice, natural looking images mixed with some extremely messy scenes totally packed with heavy DNR that made some of the scenes look old, fake and like people's faces like putty. That being said, for overall, it was a fitting transfer to the film itself and not too distracting from the emotional impact of the film. Airborne Creed fared much better with a 2:35 more wide presentation akin to most war films as of late. The images are much more pleasing, natural and sharp without any sort of filters. The scenes ranged from nice to gorgeous throughout the different environments both in forests and in dim lit barns, etc. This is a very nice effort and kudos to the producers for making such a gorgeous film on a limited budget. Also, Airborne Creed is a huge step forward for presentation in this genre.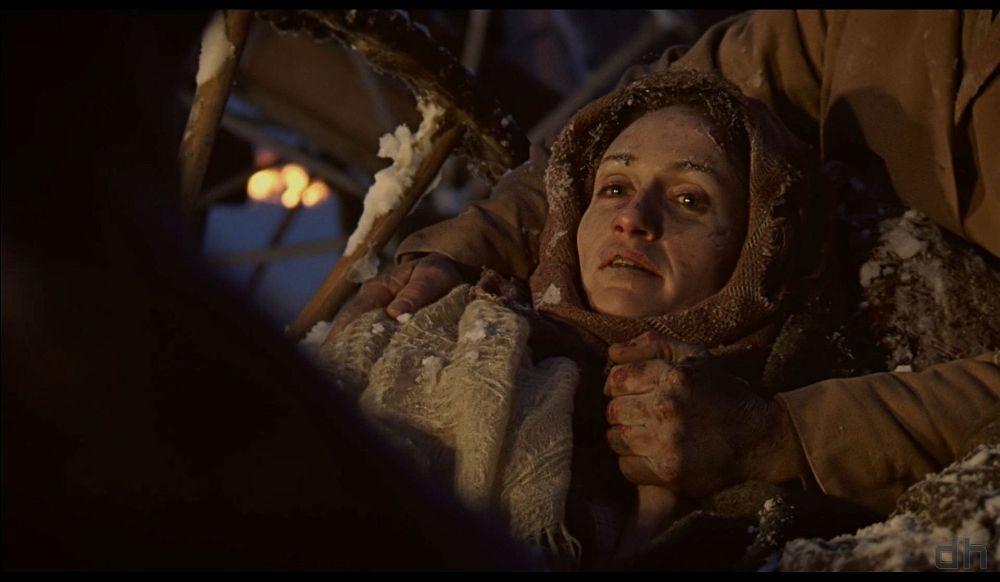 "Does this DNR make me look.." Ok, I can't joke about a starving pioneer.. This scene was heartbreaking.
The Audio
Like video transfers, the audio portion of Blu-rays have come a long way. 17 Miracles is encoded with a serviceable 5.1 Dolby Digital surround track that while not overwhelming, handles the job just fine. Most of this film is dialogue and besides a few wolves and swelling music scenes, doesn't have a lot of depth or excitement. While I was bummed no lossless track was included, honestly, I don't know if this film needs it. Dialogue was clear, concise and I never felt it was truly lacking, especially for a film of this budget. Airborne Creed on the other hand has a fantastic and bombastic Dolby TrueHD 5.1 loselss track that is very nice indeed. I was pleased and surprised when the TrueHD symbol popped up on my receiver and between dialogue, roaring tanks, cracking gunfire and ambient sounds, this track does not disappoint. I was extremely pleased with what I was hearing and along with the video, the audio portion of this film ranks up there with any other mainstream Blu-ray.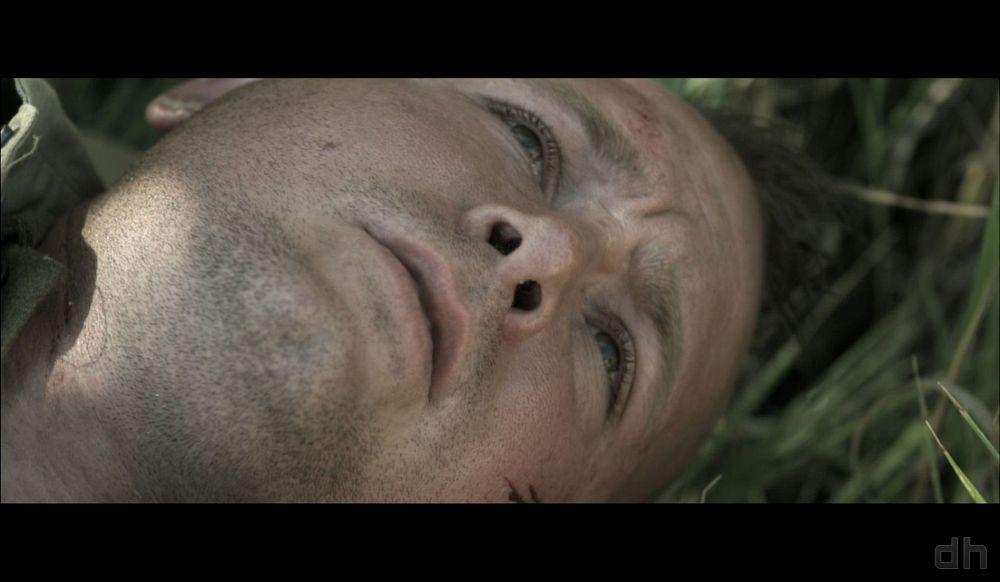 "Ugh.. When is fast and testimony meeting going to end?!"  /horrible LDS jokes off

Summary
Well, are these films worth your time and money? I say, regardless of your background, regardless of your stance on religion, these two Blu-rays are worth it. While Airborne Creed is definitely stronger in audiovisual presentation, 17 Miracles has a stronger emotional impact and sticks with you, if you can get through the extremely cheesy first 15-20 minutes. I was extremely hesitant to keep the movie rolling after the beginning but I was satisfied and felt like I'd been through a long journey by the end. Airborne Creed on the other hand was just a lightweight war film akin to Saving Private Ryan and other modern depictions of WWII.  LDS films have come a long way and while some are just outright dreadful, these two are definitely worth a lazy Sunday afternoon viewing.