Impressions from the Salt Lake Gaming Con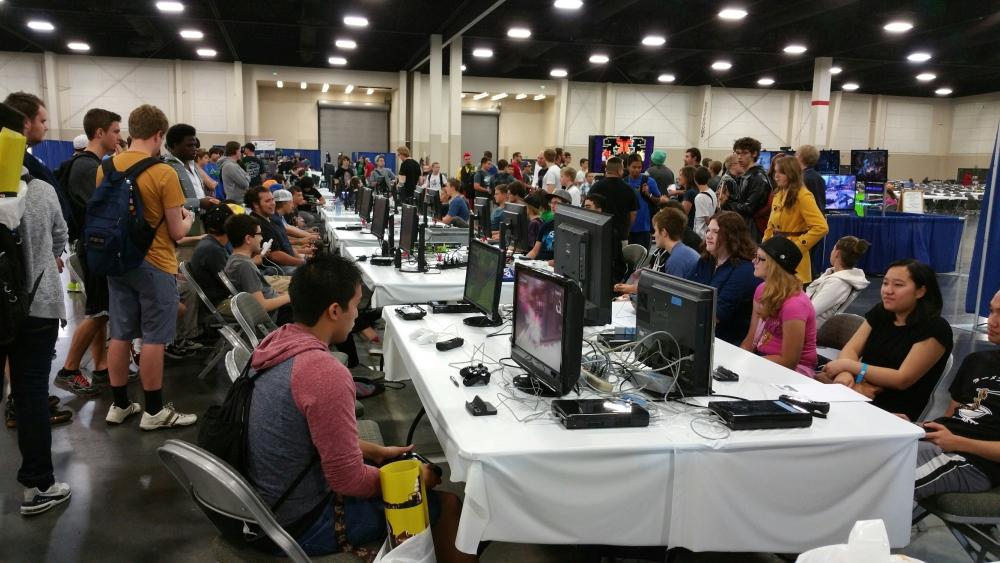 GEEX. Anybody remember that show? It wasn't that long ago that the halls of the South Towne Expo Center were sparsely attended with a few small gaming outfits, T-shirt makers, and gaming/geek fanatics. While it was only a few short years ago, it seems like an eternity before the likes of the SLC Comic Con and now, SLC Gaming Con have their own venues and things seems to be booming.
While the 2015 GamingCon was definitely larger than the previous GEEX shows, there still seem to be a few holes in the lineup. Regardless, it was a lively crew and definitely some cool things to see and do. My fave crew to chat with was the Gamers of RA and they had a nerdgasm of a setup going on with peeps duking it out over different consoles and titles to drool over. You can check them out here.
Sony and Microsoft were both their touting their next gen consoles and they had some cool games and gear as well ready to rock. Also, all the big T-Shirt and geekgear places were in full effect. There was nothing eye popping at the show but it was a solid event and gets me excited to see where this show goes. We know the geekdom and is growing and we are stoked to be a part of it!