Headphone Review: Audio-Technica SonicFuel ATH-CKX5iS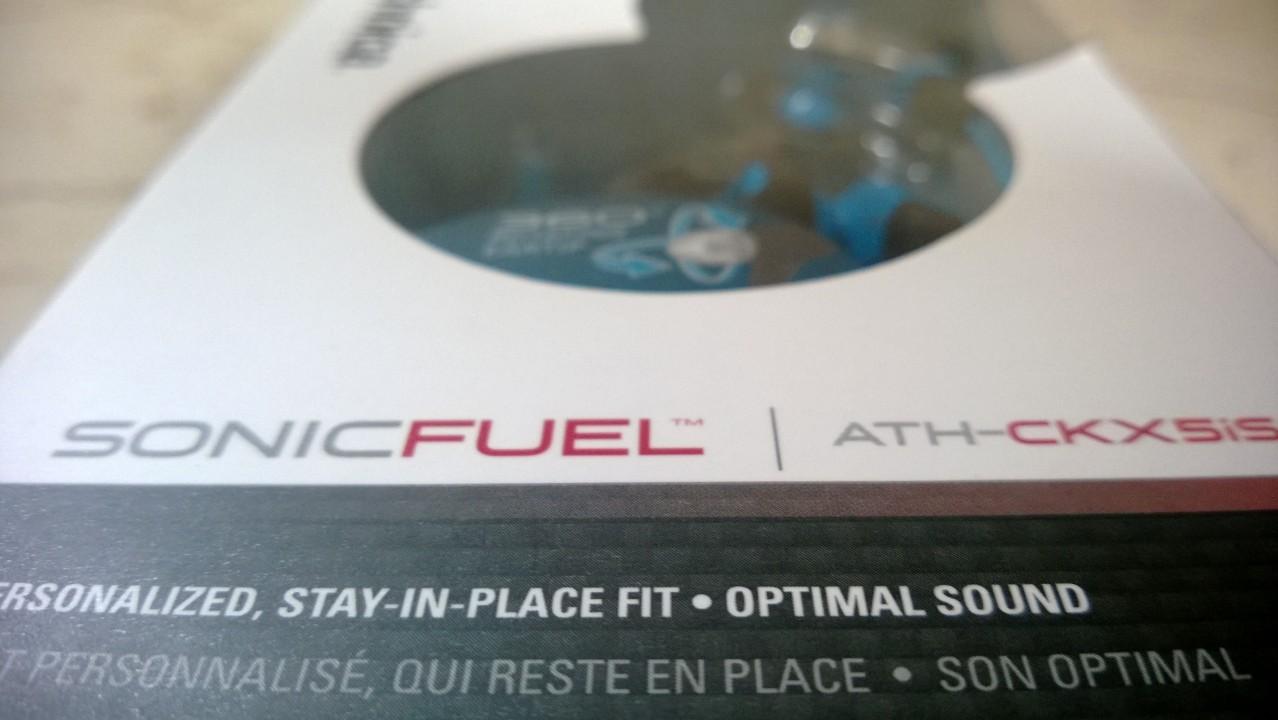 Packaging and Design 
While the brand Audio-Technica may not be quite as well known to the average headphone buyer as some other brands. To those in professional audio know that Autio-Technica makes some fantastic gear. With the new SonicFuel ATH-CKX5iS (whew, I'll just call them the 5iS) they continue their legacy of great products. If you are looking at buying these 5iS one of the first things you will have to decide is which color. They come in the more traditional black or white. As well as a bold red, lime green or a nice bright blue color which is the model I have to review. All look very nice and with the different options you can decide if you want to blend in, or stand out. The 5iS are designed as headphones for an active lifestyle and as such they have features that make them more comfortable and help them stay put throughout most normal activities. The first of these features is a 360˚ rotating eartip that allows the tip to adjust and fit the ear canal perfectly. Also the C-tip on top fits in the ear and holds the headphone more securely. Audio-Technica provides 4  different sized ear tips and 3 different C-tips (and a pouch to keep it all in) so you shouldn't have a problem finding one that fits for you. Lastly as far as features go, you have the cord, it is a 1.5 meter rubber coated cord with an L type 3.5 mm connection.  The 5iS has in-line microphone and volume controls to allow you to use your device are you are on the go without pulling it out of your pocket to answer that call or to change the song when that unfortunate ABBA song starts playing. (Seriously, why is that still on there?)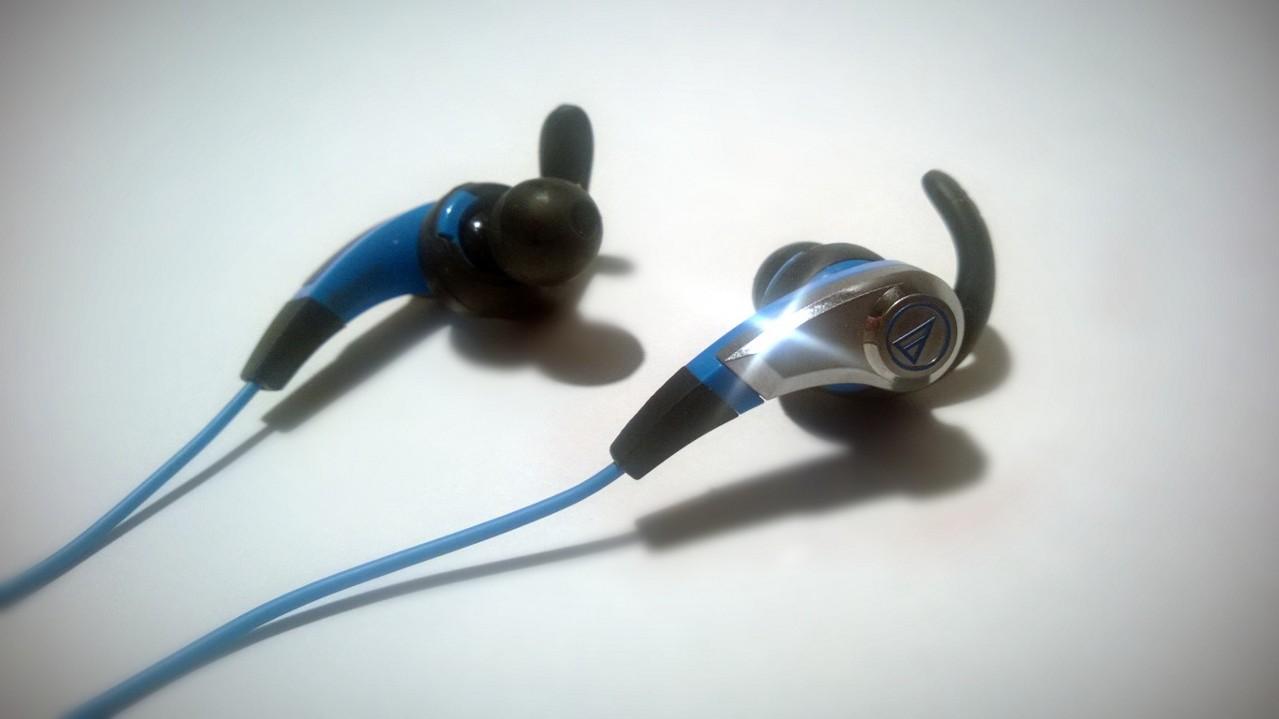 "Shine on, you crazy diamond"
Now on to the important stuff, how does all the engineering wizardry translate into real world use? First the sound. Too often headphones in my experience are a little too bass heavy and can have an artificial sound to try and cover up their weaknesses. Everything I threw at these 5iS sounded great. They had  great dynamic range while listening to classical orchestrated music, really hearing those sublet quite moments and getting loud when needed. Also, the horns while listening to some Streetlight Manifesto sound punchy and clear.  The bass was never overpowering or muddy but provided just the right amount when needed.  Likewise highs and mids felt like they were faithfully reproduced and provided a clean clear sound.  The 360˚ tip allowed for great fit which in turn provided very good noise isolation, I used them while operating machinery and they did great at blocking the external sound. Another area these excelled at was comfort. I used them for a couple days for hours at a time only taking them out to talk with someone, never because they were uncomfortable. The rotating tip really helped to allow the headphone to work with your body rather then fight against it and the result are some extremely comfortable headphones. Using my Lumia 920 with the 5iS as a headset for phone calls was great, I often had people on the other line commenting on how good it sounded and they couldn't believe I was using a headset. The rubber cord was a good length, not getting in the way but provided you with enough cord so you could comfortably use the headset with your device without feeling constrained. The cord also had very limited cord noise while using when walking or running which is always appreciated.  
With an MSRP at $49.95 The 5iS provide a good choice for consumers wanting great sound combined with a nice set of features that won't break the bank.
Final Verdict:
In-ear headphone are everywhere, just about every gadget you buy comes with some. You can't check out at the grocery store or pay for gas without seeing a variety of headphones to buy. More important than quantity is quality. That is what you get with these  SonicFuel ATH-CKX5iS. For a reasonable price you get some amazingly comfortable headphones that will keep up with you whether you are lounging around the house or going for a run all while looking and sounding great.
4.5/5 Stars -- Digital Hippos Highly Recommended