Divinity: Original Sin Impressions + Giveaway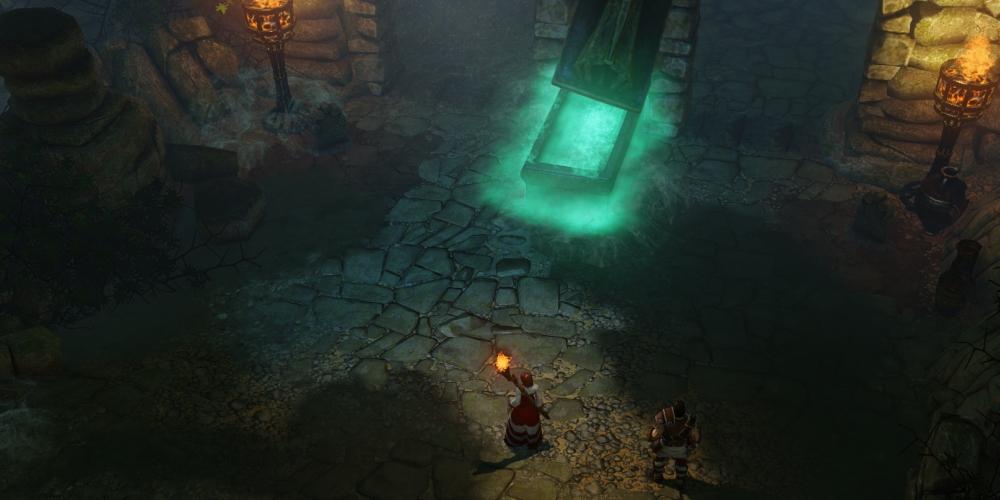 Longing for the Old Days
After firing up a bunch of old CRPGS like Icewind Dale, Planescape: Torment and the like, I thought to myself, "Why can't we have these same games but with modern graphics?!" Well, my wish has come true and Larian Studios has dropped Divinity: Original Sin upon us! Like a blessing from gaming Heaven, it's all I've ever wished for and more. First off, I've been following this game since early beta but I am glad I let it develop and stew before I really dove in. Thanks to an incredibly successful Kickstarter, the level of polish, detail, and love in the game are definitely on display. In the beginning, you start by creating and controlling two characters that not only interact but also combine forces in combat and decision making. You aren't just clicking through prompts but instead, you feel like part of a world teeming with Sourcery (magic) and areas filled with loot, traps, baddies and secrets. Props to Larian for making this jump into such a grand adventure that is beautiful but feels like a classic CRPG. All the gameplay goodies we've run into so far just keeps urging us to play more and more..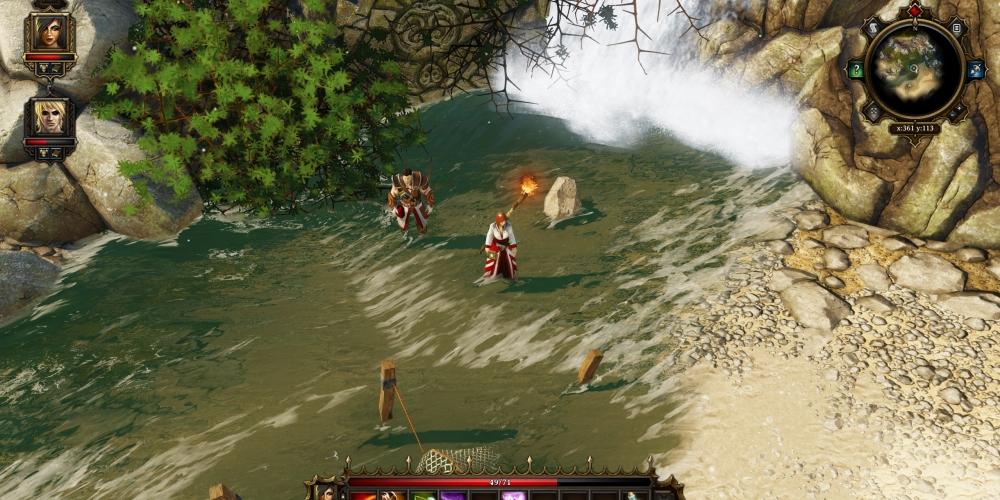 Louis, I think this is the start of a BEAUTIFUL friendship..
Divine Audiovisuals + Giveaway
That's right, Divinity sports lush graphics, animation, and gorgeous sound to bash baddies and collect treasure to. While extremely taxing on max settings, I feel the game is still being optimized but oh boy, is it stunning! Little details are key from hidden, gleaming treasues in dungeons to the glow of a giant pearl lying on the beach. To say this game looks and sounds beautiful is quite an understatement, especially coming from a Kickstarter campaign. You will fall in love with CRPGs all over again and for the techies out there, there are plenty of graphic options to boot.
Now, enough talk. It's time for action. For your chance to win a full copy of the game on Steam. Just follow these three easy steps to enter:
1 - Like DigitalHippos.com and this article on Facebook
2 - Tell us your favorite CRPG gaming memory
3 - Tell us why, in the most creative way, why you deserve a free copy of Divinity: Original Sin
Enter now and don't miss the entry deadline of Tuesday, July 8th at 10pm MST. GOOD LUCK!