Blu-Rays That Rock: Journey: Live in Manila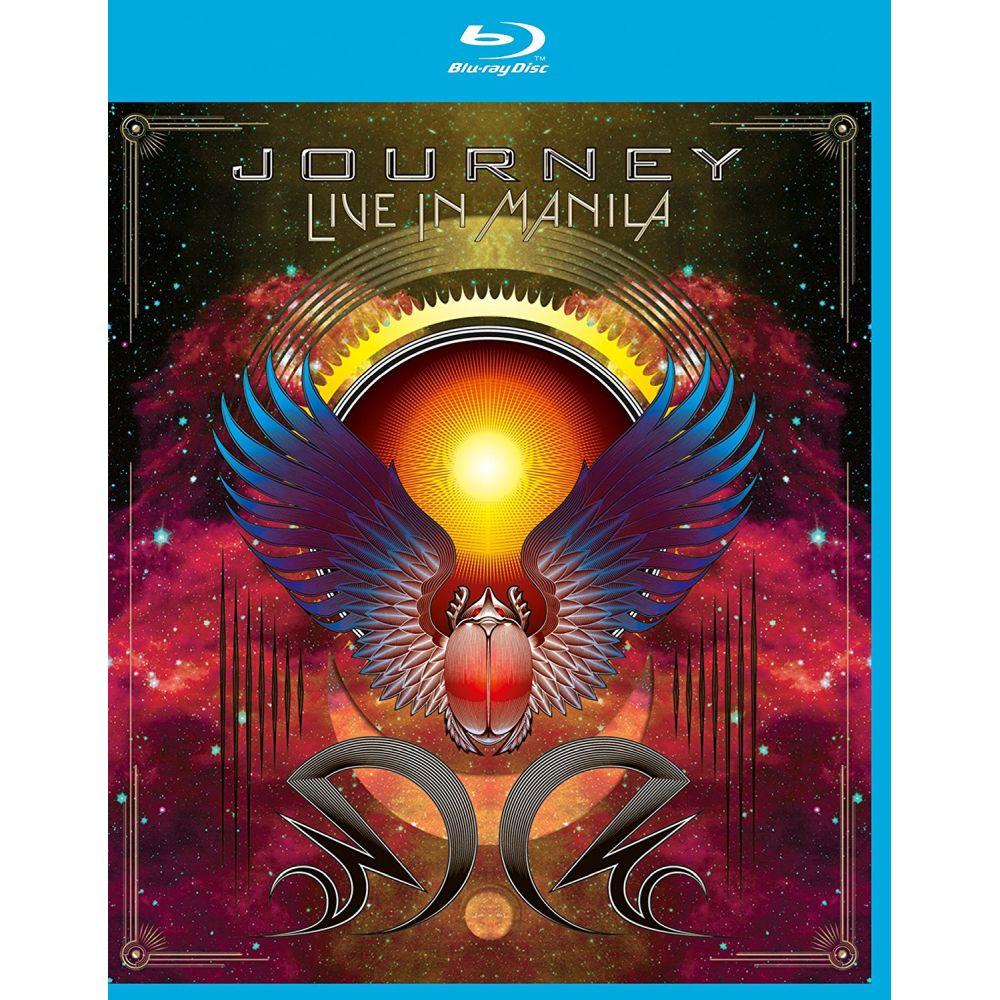 Whether you're a super fan, a casual listener, or a proclaimed hater, it's no doubt that you have at least heard a few of Journey's tracks. Spanning a huge career across several decades, a legacy has not only been left by the band but has recently rekindled with a new lead singer, bursting back onto the scene. Arnel Pineda and crew team up for this 2009 concert that is energetic to the max, to say the least. Even if you don't care for the band and/or their music, the talent on display here is absolutely intoxicating. It's stunning to hear Pineda belt out the tunes and you have to pinch yourself wondering how he actually pulls it off. Come on, admit it, you like at least a few of their tracks.
Tracks of the Blu
• "The Journey/Majestic" 
• "Never Walk Away" 
• "Only the Young" 
• "Ask the Lonely" 
• "Stone in Love" 
• "Keep On Runnin'" 
• "After All These Years" 
• "Change for the Better" 
• "Wheel in the Sky" 
• "Lights" 
• "Still They Ride" 
• "Open Arms" 
• "Mother, Father" 
• "Wildest Dream" 
• "When You Love a Woman" 
• "Separate Ways" 
• "What I Needed" 
• "Edge of the Blade" 
• "Where Did I Lose Your Love" 
• "Escape" 
• "Faithfully" 
• "Don't Stop Believin'" 
• "Anyway You Want It" 
• "Lovin', Touchin', Squeezin'"
• "Turn Down the World Tonight" 
• "Be Good to Yourself"
The Blu itself is fantastically produced, a pattern we keep seeing from Eagle Rock, and a huge set of eye and ear candy. While the concert may feel somewhat overproduced, the technical specs in both the video and audio tracks are stellar. While the 1080i video isn't perfect, it looks great and the DTS-HD soundtrack is deep, detailed and sounds like a dream. If you are looking for the latest disc to jam out to, impress neighbors, or test those new speakers, check out this disc ASAP.
Digital Hippos Recommended