The Best of Salt Lake Comic Con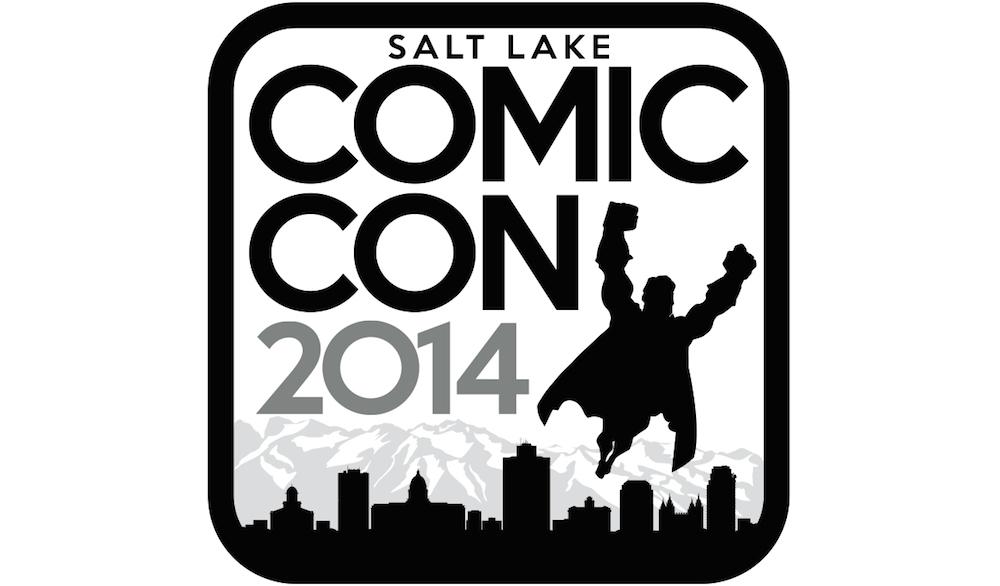 From the humble GEEX show beginning, the Salt Lake Comic Con has quickly grown into a mighty, geek sweat laden mega event that I doubt anyone could have predicted. Even the man, Stan Lee himself, gave major props to the show. I've loved it time after time and this show was no different. So, with no further delay, I present to you, for your viewing enjoyment, The Best of Salt Lake Comic Con 2014!
Best Tech/Gaming Booth
Winner: Big Finish Games Tesla Effect Oculus Rift Demo
www.bigfinishgames.com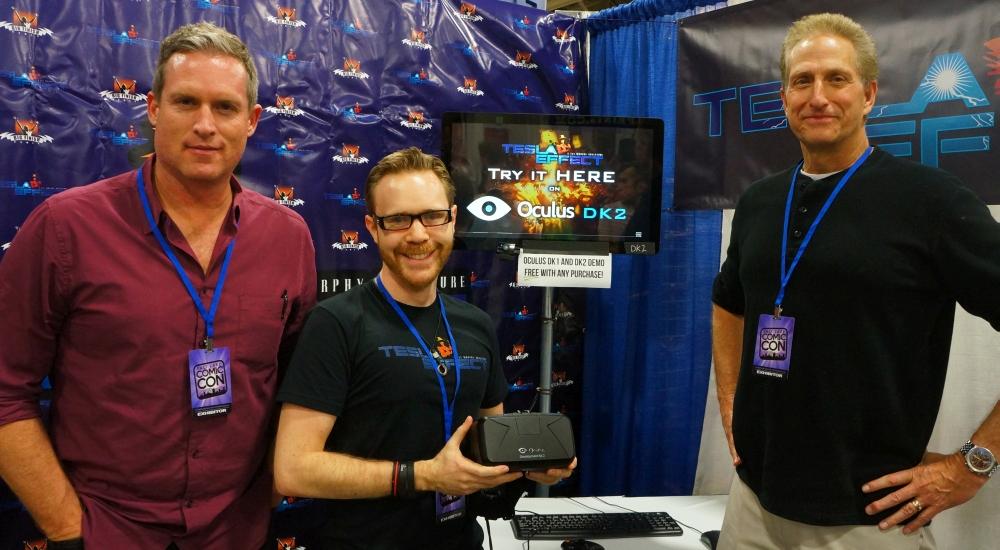 Not only is Tesla Effect one of the most unique and original PC games out this year, and quite a bit underrated in our humble opinion, the folks at Big Finish Games have some mad talent when it comes to pushing the boundaries of not only full motion HD video but the Oculus Rift as well. They were in full force at Comic Con and we had the opportunity to get our geek on with them. Let's just say, we'd heard of Rift, we'd seen the gear but never have I been so immersed in the streets of New San Francisco like I was here. What a fantastic glimpse into the near future of gaming and technology as we know it! If you have a PC, 10 fingers, two eyes and a funny bone, check out Tesla Effect ASAP. You're welcome.
Coolest Piece of Art
Winner: "Rock It" by Darrell Driver
www.darrelldriver.com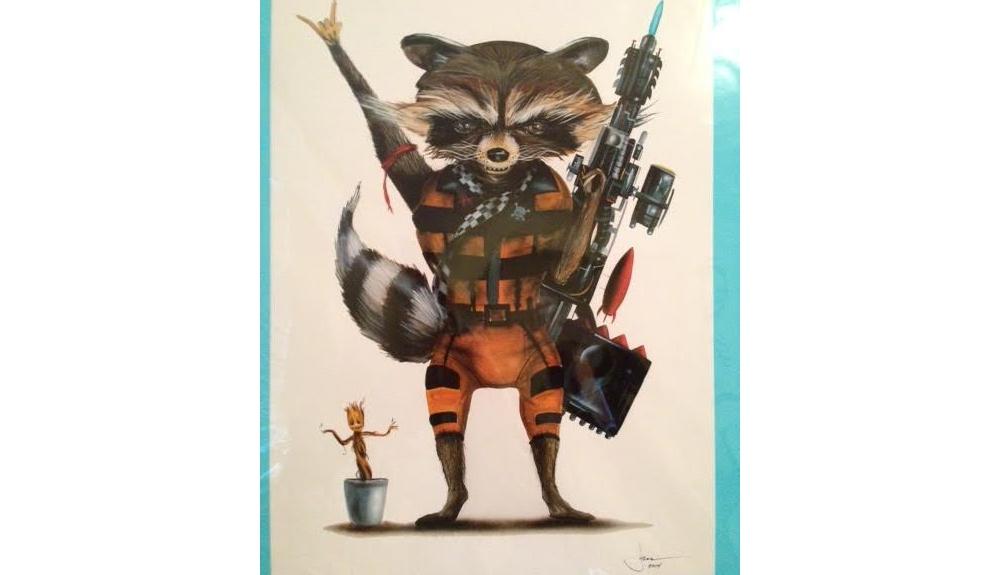 There was a ton of Guardians based art at the show this year but nothing grabbed our immediate attention like Darrell Drivers amazing "Rock It" piece that made us laugh and made us want a print like kids in a candy store. Darrell not only is a varied and talented artist but a super cool guy with a pleasant demeanor and an awesome sense of humor. This was whipped up quick for the show and we couldn't be more pleased with it. Check out Darrell's amazing work on his website above. BAM!

Coolest Art Booth Overall
Winner: Kat Martin
www.katmartinartist.com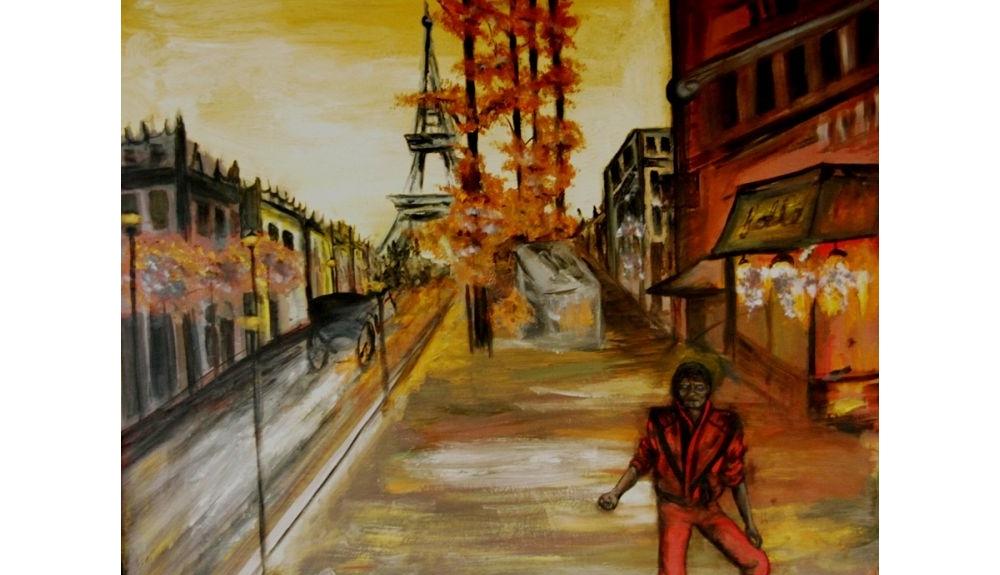 Ahhh.. fine art.. and, WTF?! MJ from Thriller?! That's right, and that's just the beginning. From Harry Potter to Guardians of the Galaxy, Kat mixes traditional fine art with the latest pop culture characters and situations. I had to take a double take several times thinking, "What is a Bob Ross oil painting doing at Comic Con.. oh wait, that's Voldemort!" - This stuff is awesome and Kat was a gem to be around. Best Art Booth of the show? This was a no brainer.
Best Merchandise Booth
Winner: SharkRobot.com
www.sharkrobot.com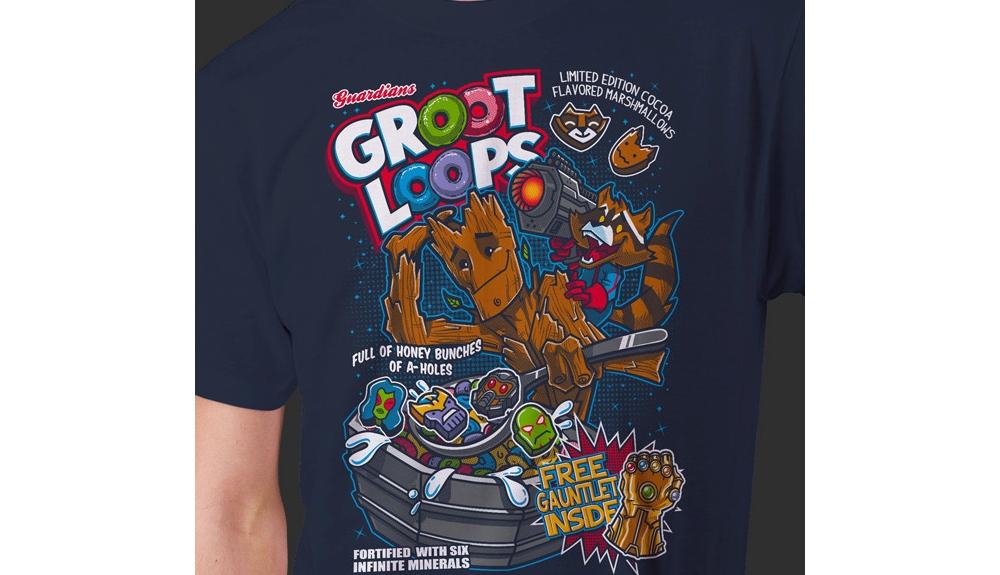 Look, the world of merchandise booths at Comic Con range from utterly drab and boring to some pleasant surprises that catch us off guard with sheer awesomeness. This year, the folks at SharkRobot.com amazed us with some fantastic merchandise but definitely the best T-shirts of the lot. Too much Guardians? DEAL WITH IT. We love the flick and this T-shirt is at the top of my Christmas wish list. That's right folks. I will be accepting gifts for the remainder of 2014.